CELEBRATE WORLD HUMMUS DAY
There's one thing that everyone in the Middle East can agree on – when it comes to easy comfort food, the mighty hummus takes the cake. This Levantine dish is a healthy snack, a delicious dip and can even be wrapped in pita bread for a vegan sandwich. Here are a few more things you probably didn't know…
Unknown Origin
---
The exact origins of the dish remain unknown to this day; the earliest documented instance of a hummus-like dish dates back to the Abbasid Caliphate (566-653 AD) in Egypt, however no tahini was used at the time. And although historians have long debated its exact origins, the Lebanese Ministry of Economy and Trade requested protected status from the European Commission for hummus as a uniquely Lebanese food.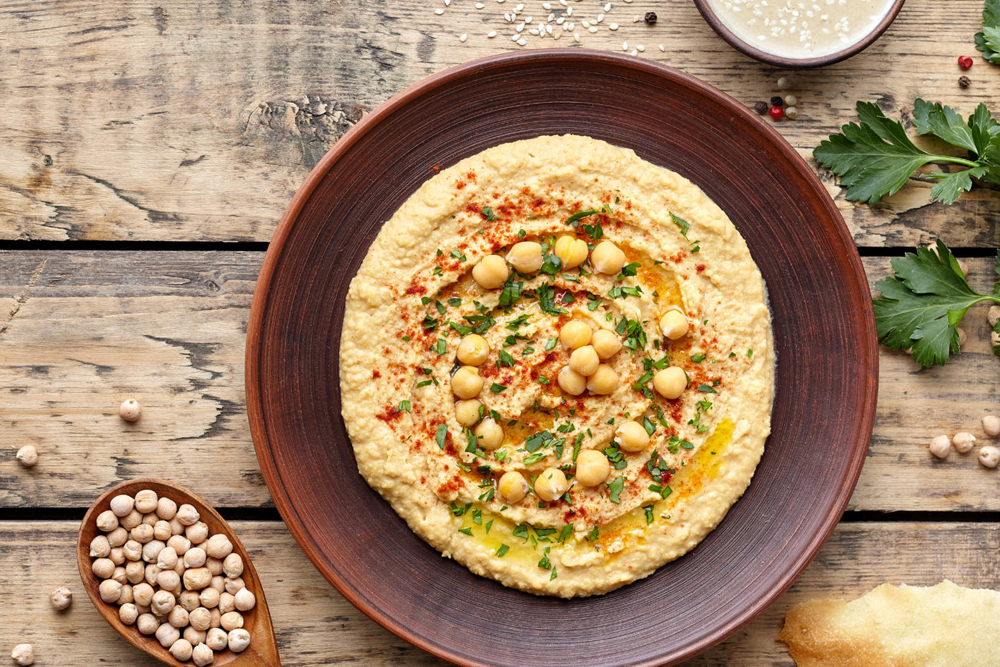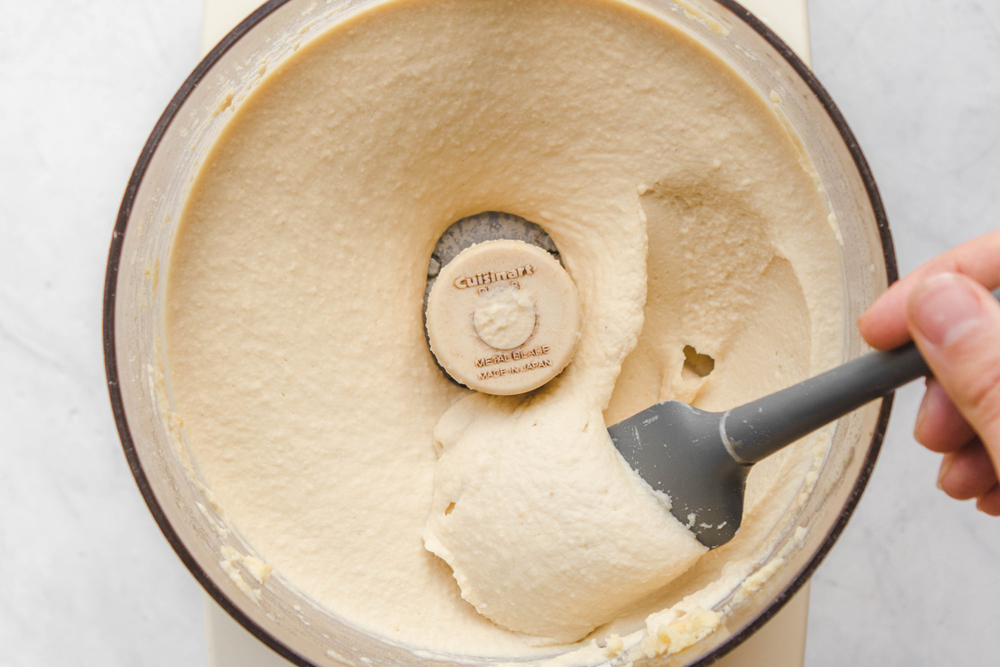 Healthy Junk
---
Most Arabs view hummus as an appetizer or a food to fill up on, but what most of us don't realize is that it actually makes for quite the healthy treat. Given that the main ingredient is chickpeas, hummus has a considerable amount of dietary fiber, protein, vitamin B6, and other nutrients. All in all, 100 grams of hummus provides roughly around 170 calories and over 10% of the daily value for all the other nutrients.
Breaking Records
---
Since May 2010, the Guinness World Record for the largest hummus dish in the world went back to Lebanon. Made in Al Fanar, the dish weighed around 10,450 kgs. It required 8 tons of of chickpeas, 2 tons of tahini, 2 tons of lemon juice, and 70 kgs of olive oils – 300 cooks in the village had to team up to make the dish.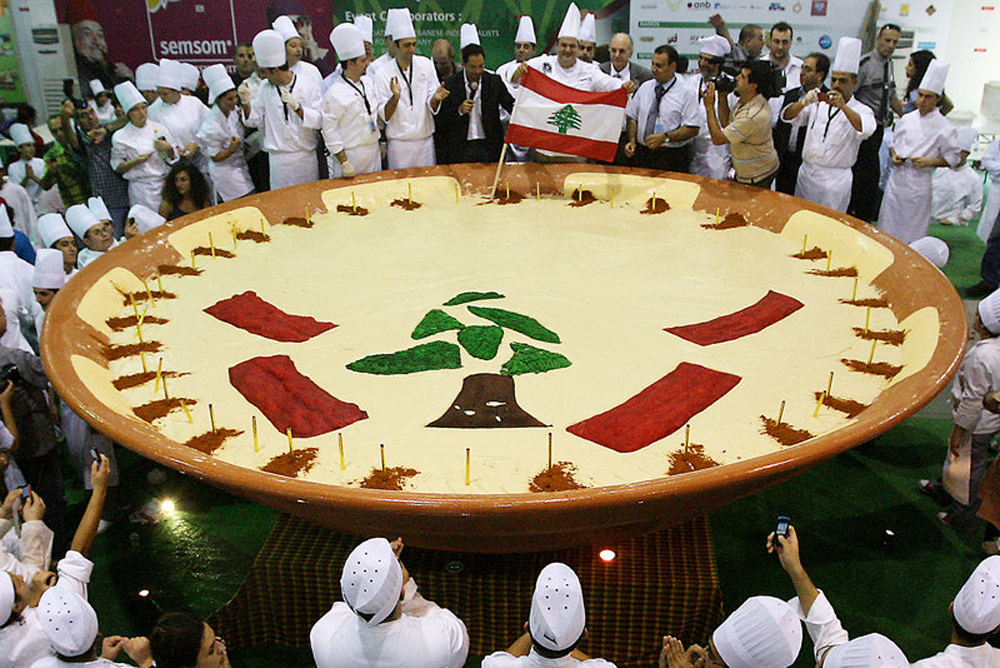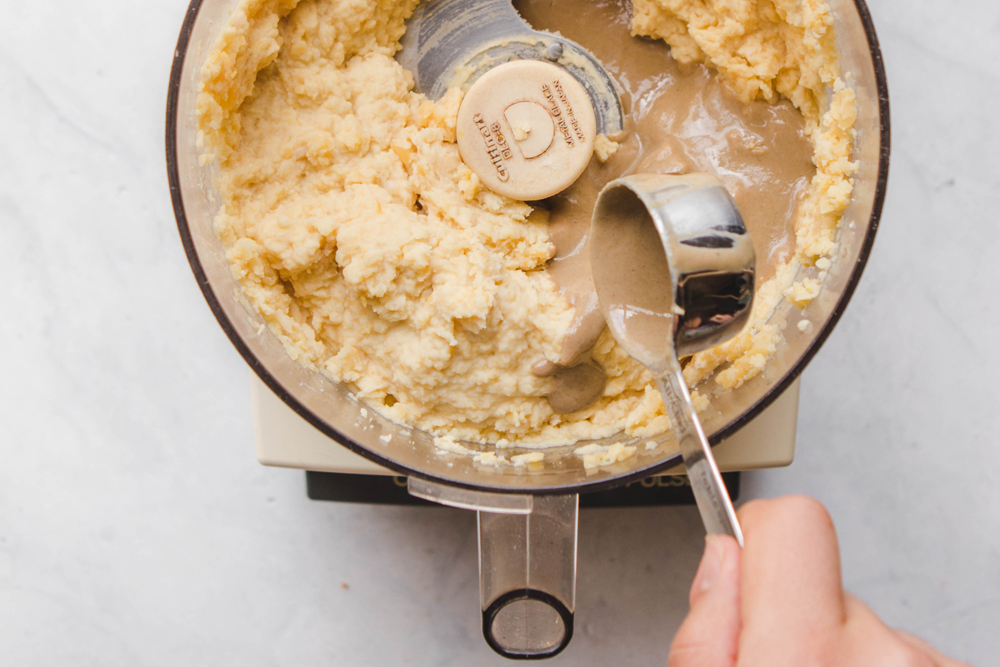 For The Love Of Hummus
---
Hummus has been around for a long time, so it should come to no surprise that there are different variations of it throughout the Arab world. Different regions use different toppings or add ingredients such as pine nuts or whole chickpeas in their paste. Nevertheless, they all use the same base: chickpeas, tahini, garlic, lemon juice, and olive oil. However, given hummus' newly-acquired international popularity, many in foreign countries have made their own versions of the dip with few to none of the basic ingredients (i.e. avocado "hummus"). Although these dips might taste fantastic, they are simply nowhere close to being called hummus.
To celebrate World Hummus Day, try your hand at one of these recipes made by the Middle East's best chefs.