There is no doubt about the popularity of hummus, which is a staple on tables in the Middle East region, and has become a favorite buy the world over.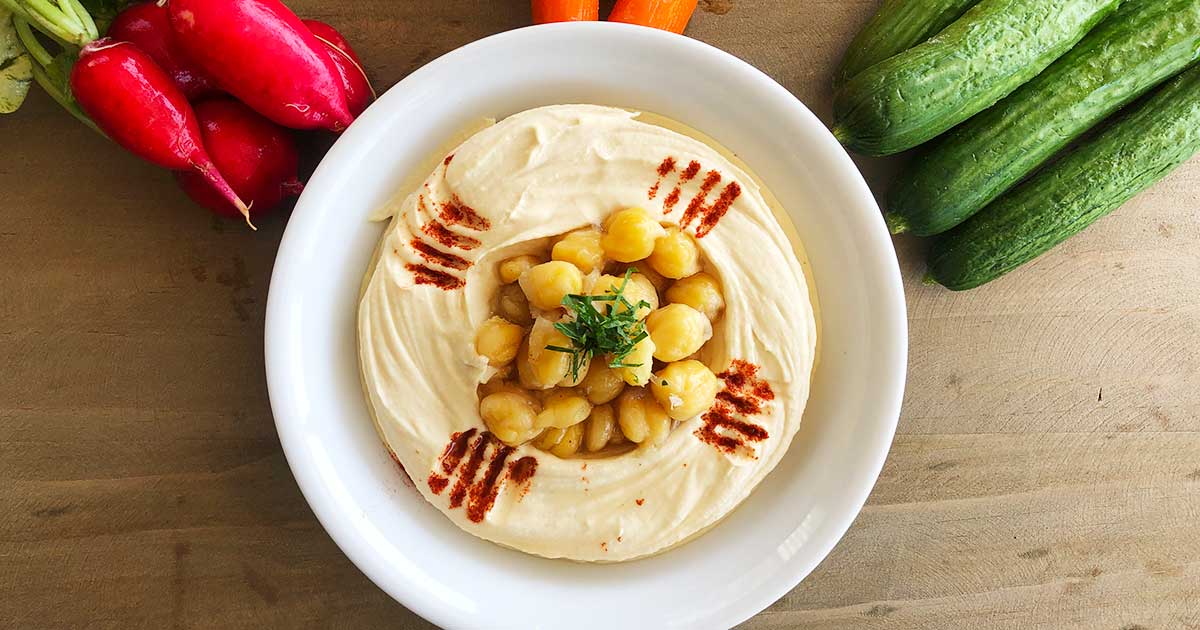 Serves 5 | Prep/cooking 65 mins
250g chickpeas
1tbs baking soda
10g garlic
75g olive oil
350g tahini
250g lemon juice
4 ice cubes
Pinch of salt
Pinch of paprika&parsley (optional)
1. Soak the chickpeas in cold water overnight (minimum of 10 hours) adding baking soda .
2. The next day, remove the water and pour into a pot, add water and bring to boil over a high flame. Skim off foam that comes to surface. then once the water boils, lower the heat until the chickpeas have softened, around 20 minutes (it will break between your fingers).
4. Drain the chickpeas but keep about 1 cup of the water in the pot. Set aside to cool while you prepare the other ingredients. Keep about 1/4 cup of the chickpeas for garnish.
5. Make a creamy paste by adding the chickpeas in a food processor for a few minutes, then add ice cubes, tahini, lemon juice, garlic, salt and pepper. taste to adjust seasoning.
6. Pour the hummus in a bowl, garnish with the whole chickpeas and a little extra-virgin olive oil , parsley and sprinkling of paprika are optional.
7. Serve with bread.