GRILLED AUSTRALIAN LAMB CHOPS WITH VEGGIES & COUSCOUS
Serves 4 | Preparation time 10 mins | Cooking time 10 mins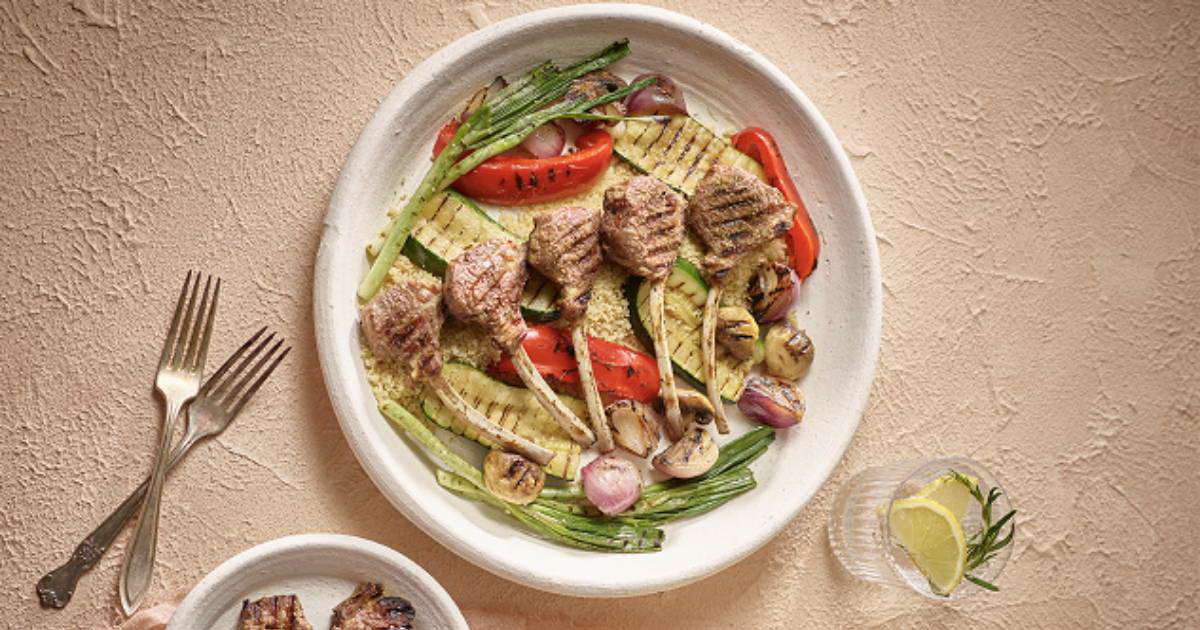 2 Australia lamb racks
8 button mushroom, halved
2 zucchinis, halved, sliced
3 onions, cut into wedges
1 red capsicum, cut into wedges
1 cup couscous, cooked in vegetable stock with butter
6 green onions, thinly sliced
Salt and pepper to taste
Ground coriander
Grease mushrooms, capsicum, and zucchinis with olive oil. Place them on the char-grill plate. Brush again with olive oil and cook until browned on both sides.
Brush the lamb with olive oil, drizzle salt and place it on the grill. Cook each side for 3-4minutes.
Add the onions and sprinkle salt and pepper. Once cooked, set aside.
Place the lamb chops, onions, capsicum, zucchini, mushrooms on a bed of couscous.
Garnish with coriander powder and enjoy.