Serves 6   | Preparation time 15mins | Cooking time 90mins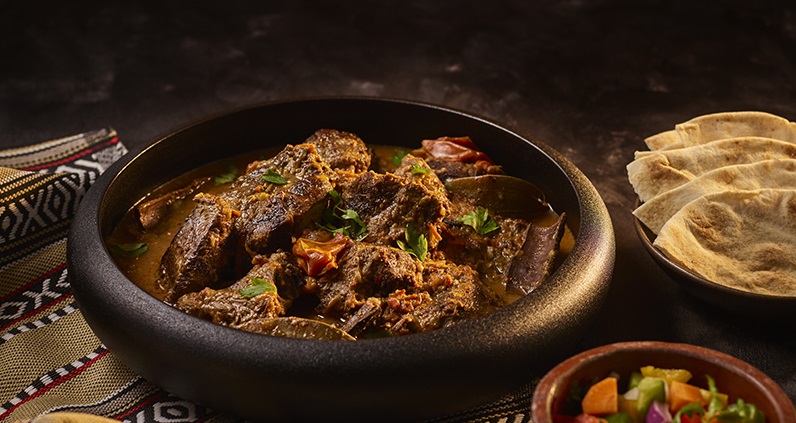 1kg Australian Beef Chuck Roll
3 tsp corn oil
1 cinnamon stick
2 bay leaves
10 cloves
10 cardamom pods
2 green chilies, finely chopped
2 red onions, thinly sliced
1 tbsp ginger, finely chopped
10 garlic cloves, finely chopped
1 tsp ground coriander
1 tsp ground cumin
1 tsp ground turmeric
1 tsp red chili flakes
1 tsp ground cardamom
4 tomatoes, cubed
3 tsp rose water
1 cup yoghurt
Salt, to taste
To garnish
Heat oil in a pot. Add the beef and sear for a few minutes.
Add onions and sauté for a minute. Then, add garlic, green chilies, tomatoes, ginger along with all the spices. Mix well to combine.
Next, add salt and yoghurt. Mix well. Then, add rose water. Close and cook for 1 ½ hours.
Once cooked, transfer to a serving plate.
Garnish with finely chopped parsley and serve.