Serves 4 | Prep/cooking time 48mins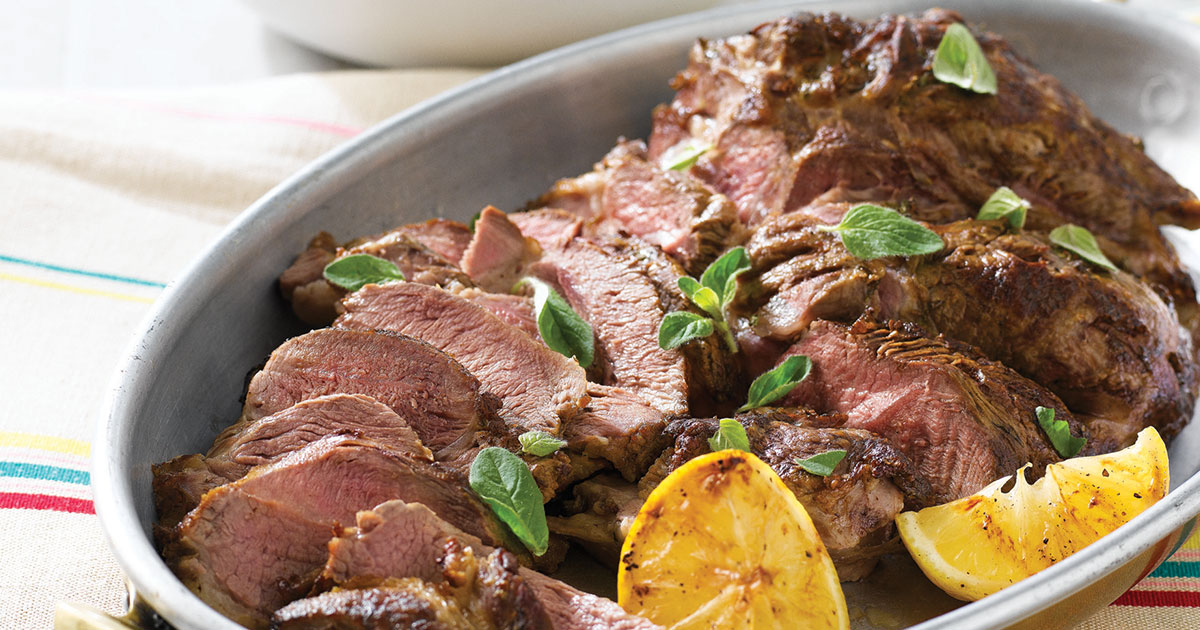 1.5 kg leg of lamb, boned and butterflied
1 tbsp sumac
2 tbsp olive oil
1 red capsicum, finely diced
1 cup corn kernels
1 garlic clove, finely chopped
1 tbsp ground cumin
½ cup coriander leaves
1/3 cup small mint leaves
Preheat the barbecue flat-plate or char-grill plate to hot. Lightly score the inside of the butterflied lamb shoulder in a criss-cross fashion. Combine the lemon juice and oregano, then rub over the lamb. Brush or spray the lamb lightly with oil, then season with salt and pepper.
Place the lamb on the barbecue, reduce heat to moderately-hot. Cook the first side of the lamb for 15-20mins, turn once with tongs and cook for a further 15-20mins. Cover lamb loosely with foil and rest it for 10mins before serving.
Combine remaining ingredients to make a Greek salad. Slice the lamb, sprinkle with oregano and serve with lemon wedges. Serve the Greek salad on the side.
Ask your butcher to bone and butterfly the leg of lamb for you.
Always rest lamb after cooking. This gives the meat juices a chance to redistribute, giving a moister and more tender result. Transfer the lamb from the barbecue to a plate and loosely cover with foil. Allow the lamb to rest for 10 minutes in a warm place.