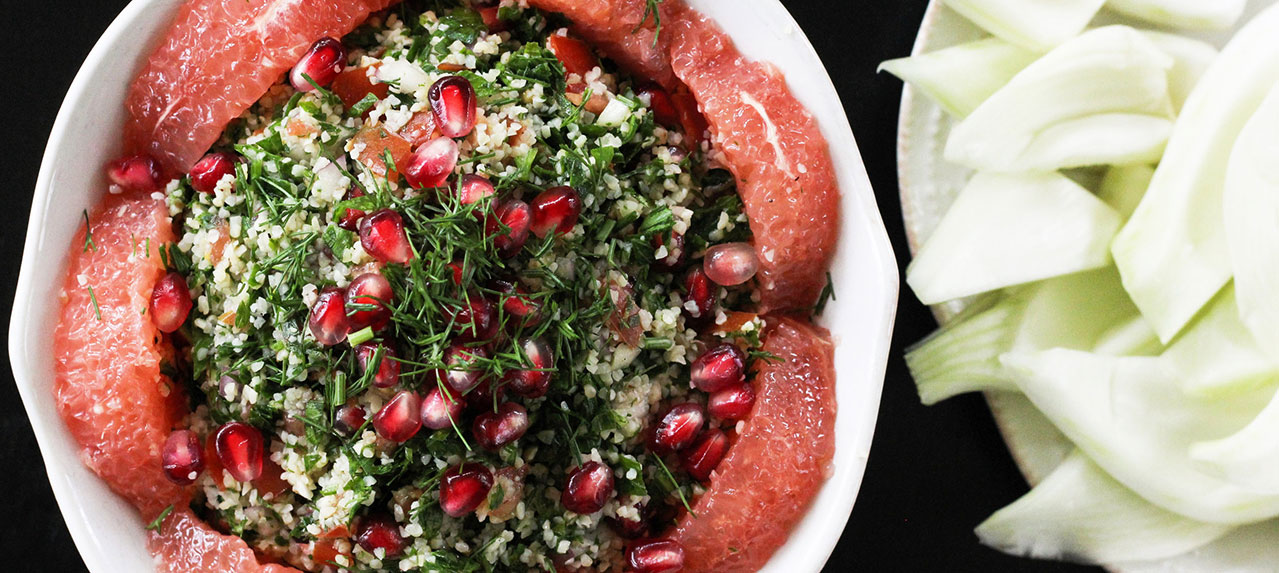 1 bunch fennel, finely chopped
1 cup yellow lentils, soaked overnight
½ cup fine bourghul
1 cup fresh mint, roughly chopped
2 green onions, thinly sliced
Juice of 2 lemons
¼ cup extra virgin olive oil
Salt and freshly ground black pepper
1. In a bowl, add in following order the bourghul, lentils, onions and pepper.
2.Add the fresh mint and fennel.
3. Prepare the sauce in a separate bowl: mix the lemon juice, oil and salt.
4. Add the sauce to the salad and mix well.
5.Serve directly.