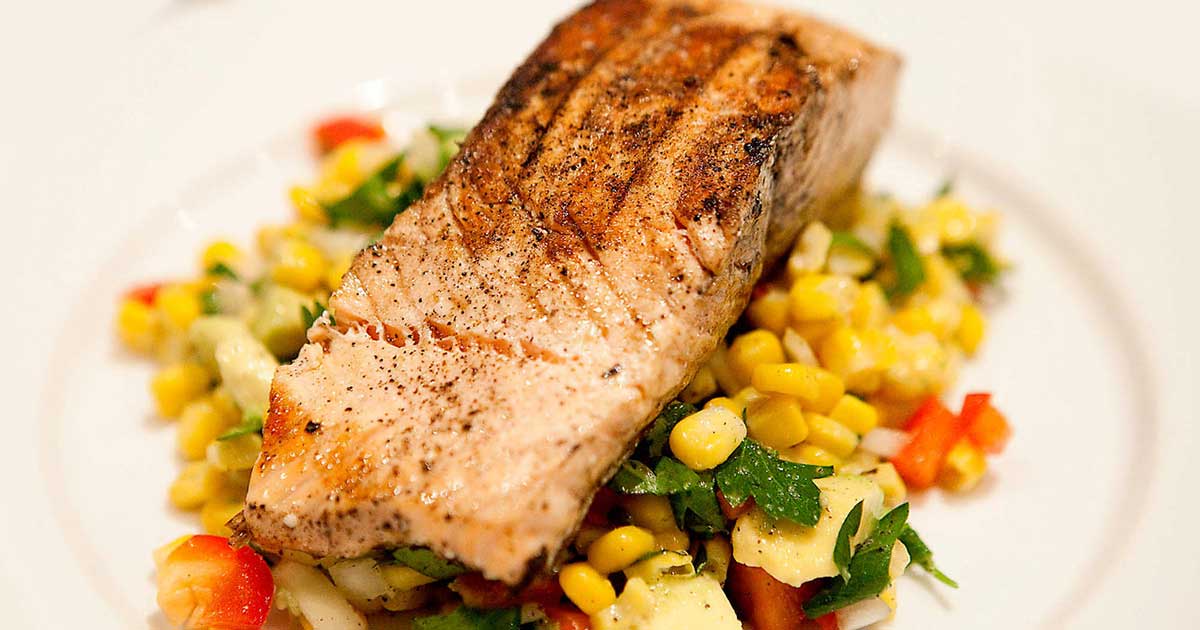 400g baby new potatoes
2 sweet corn cobs
4 skinless salmon fillets
2 large tomatoes
For the dressing
2 tbsp red wine vinegar
2 tbsp extra-virgin olive oil
1 shallot, finely chopped
1 tbsp capers, finely chopped
Handful basil leaves
(Per serving)
Calories 434
Protein 30g
Carbs 28g
Fat 24g
Saturates 4g
Fiber 3g
Sugar 5g
Sodium 0.42g
This platter made with healthy satisfying ingredients can be part of a gluten-free diet. Corn and potatoes are naturally gluten free.
1. Cook potatoes in boiling water until tender, adding corn for final 5 mins., then drain and allow to cool a little.
2. For the dressing, mix the vinegar, oil, shallot, capers, basil and some seasoning.
3. Heat grill to high.
4. Rub a little dressing on the salmon and cook, skinned-side down, for 7-8 mins.
5. Slice tomatoes and place on a serving plate.
6. Slice the potatoes, cut the corn from the cobs and arrange over the tomatoes.
7. Top with the salmon, then drizzle over the remaining dressing.