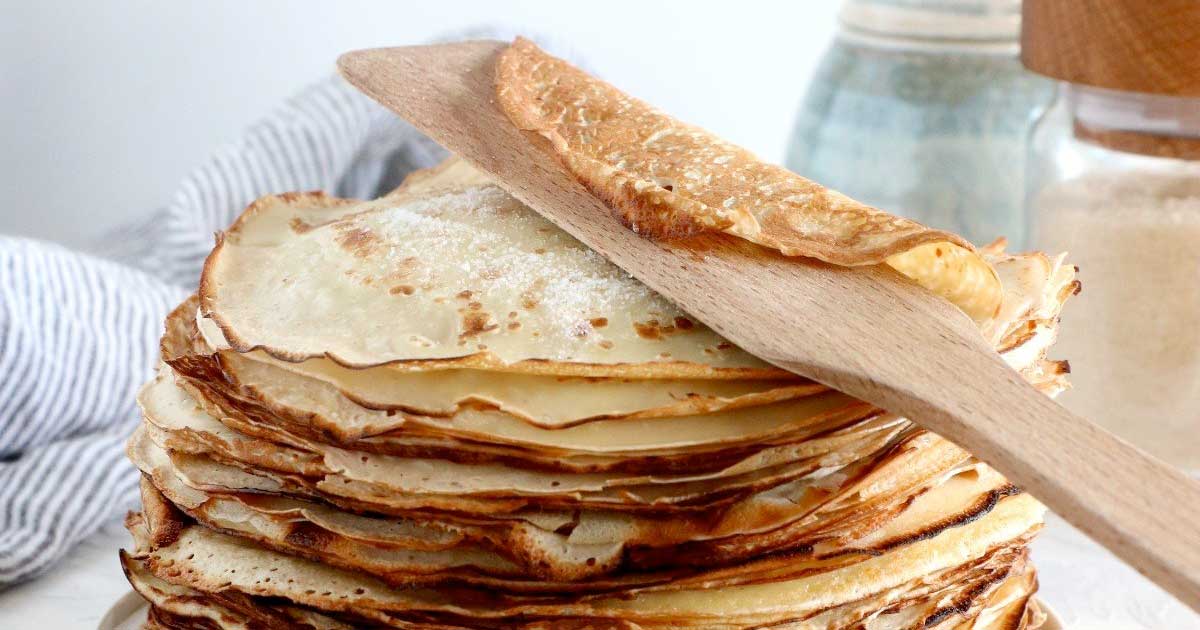 3 eggs
1 cup skimmed milk
1 tsp vanilla
3 tbsp vegetable oil
¾ cup corn starch
Pinch of salt
1 tbsp sugar
1 tsp lemon zest
(Per serving)
Calories 119
Protein 6g
Carbs 16.1g
Fat 3. 5g
Fiber 0.1g
Sugar 1.9g
Sodium 0.1g
Just because you're on a gluten-free diet doesn't mean you have to miss out on a breakfast of classic pancakes, waffles or crepes. It could be a delicious dessert when filled with fresh-sliced strawberries, bananas and lightly topped with honey.
1. Whisk eggs in a large mixing bowl. Add milk, vanilla and oil. Whisk in cornstarch, salt, and sugar. Stir in lemon zest .Let  batter rest for half an hour.
2. Three minutes before cooking, heat wide pan –when hot, add a little bit of oil and spread across the pan evenly. Remove pan from heat to prevent smoking.
3. Stir the batter and pour ½ of a cup into the pan. Quickly spread the batter with a tilt and rotate motion or by using a thin spatula to cover the bottom of the pan evenly. Return the pan to the heat.
4. Cook the crepe for one minute, loosening the edges with a spatula as it cooks. When the top of the crepe is almost dry, flip it over, cook the other side for a minute and transfer the crepe to a plate.