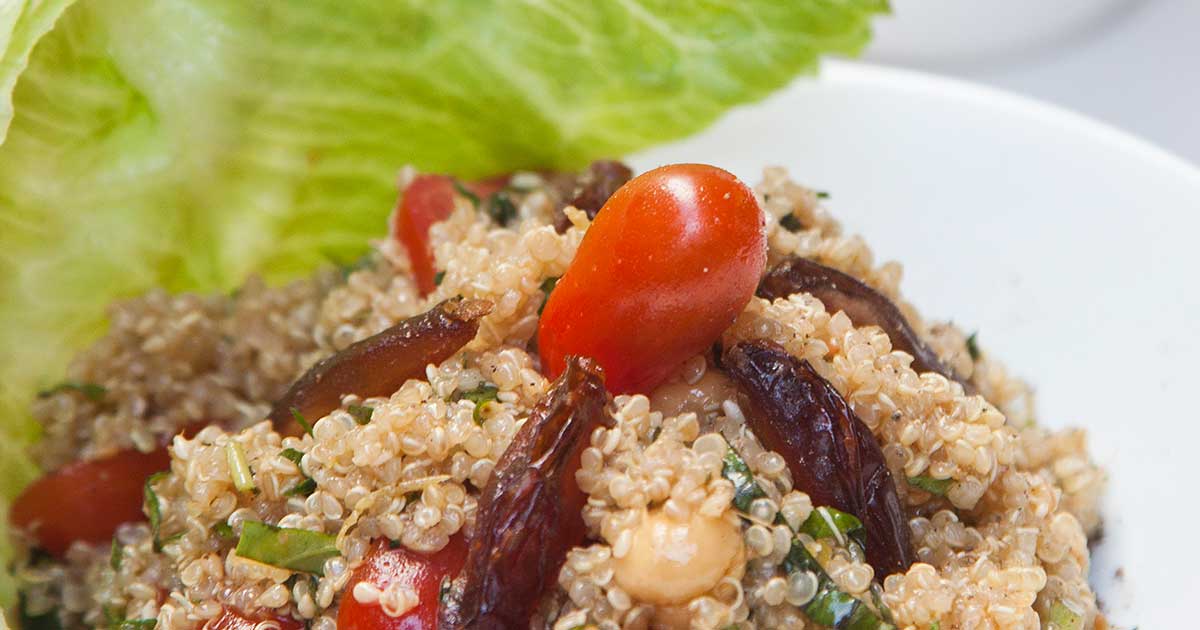 420g cherry tomatoes quartered
720g quinoa
300g chickpeas
90g chopped parsley
30g finely sliced dates
18g roasted sesame seeds
18g chopped basil
18g chopped mint leaves
Dressing
255ml olive oil
112ml pomegranate
molasses syrup
30g ginger
60ml lemon juice
5g salt
3g each white and freshly ground black pepper
1. Stir the quinoa in 1400ml of boiling water for 15 minutes,until the water is absorbed.
2. In a small bowl, whisk together the lemon juice, olive oil, pomegranate molasses, salt, pepper and ginger.
3. In a large bowl, toss the quinoa, cherry tomatoes, chickpeas, roasted sesame seeds, parsley, mint and basil together.
4. Then add the dressing and combine.
5. Transfer to a plate and garnish with the dates.