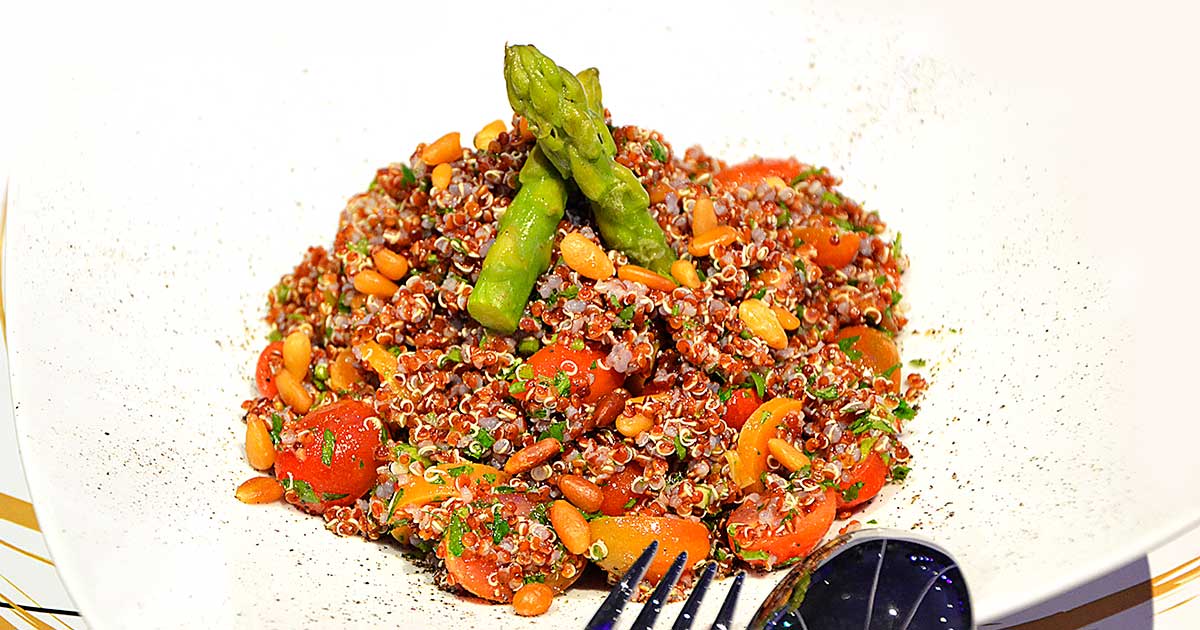 600g organic quinoa
225g halved cherry tomatoes
180g diced carrots
120g diced onions
150g pine nuts
135g chopped parsley
12 pieces fresh asparagus
Dressing
5g Dijon mustard
225ml extra virgin olive oil
90ml balsamic vinegar
Salt and pepper to taste
1. Peel and slice carrots then boil (adding a pinch of salt) with the quinoa for 20 minutes. Rinse and set aside to cool.
2. Boil the asparagus them for 10 minutes and set aside to cool. Once cool, remove bottoms and dice leaving heads intact.
3. Fry the pine nuts in a pan with a bit of olive oil until golden and then remove from heat and allow to cool.
4. Meanwhile, in a small bowl, whisk all the ingredients together for the dressing.
5. In another bowl, mix the quinoa, carrots, onions, parsley and cherry tomatoes with the dressing.
6. Finally, garnish with the asparagus heads and a bit of pine nuts.