GRILLED LAMB CUTLETS WITH SMOKE AUBERGINE
BY LA PETITE MAISON BEIRUT
Serves 2 | Preparation 40 mins Marination 4 hr 40 mins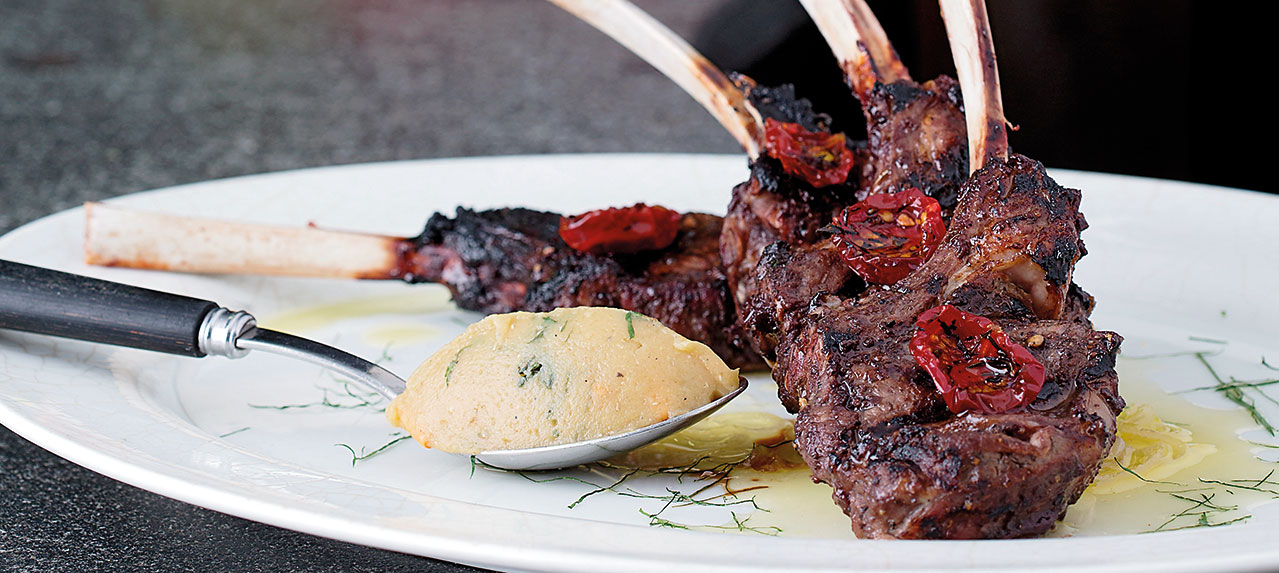 Smoked Aubergine Caviar
1 large pale aubergine
½ tsp cumin powder
1 tsp lemon juice
1 tsp olive oil
Pinch of smoked paprika
Stems of mint, julienned
¾ cup toasted pine nuts
Rack of Lamb
200g rack of lamb (4 cutlets)
Lamb Marinade
1.6g pitted Kalamata olives (Greek)
720g honey
270g sherry vinegar
20g Maldon salt
6g cardamom
12g hot smoked paprika
Cook the aubergine on the grill and/or on the kitchen stove until tender. Remove onto a wire rack. Cool slightly then halve and scoop out the flesh into a chinois. Drain and squeeze excess juice through a cloth. Season with salt, cumin paprika, lemon juice and olive oil to taste. Finish with thinly cut mint
and chopped pine nuts.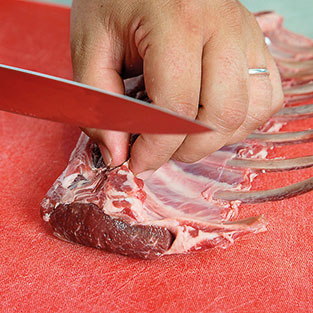 1. Place rack of lamb on chopping board.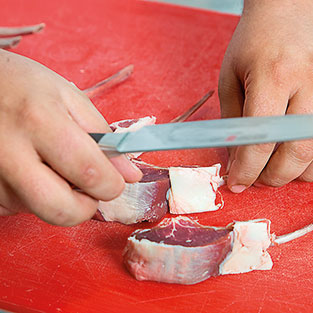 2. Cut each portion into
4 cutlets.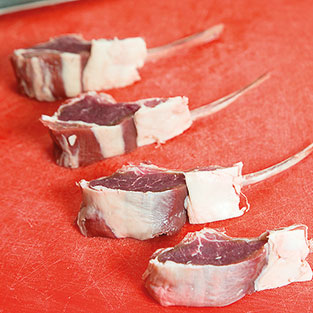 3. Drizzle with salt. Allow salt to "melt" into the meat prior to adding lamb marinade.
Prepare marinade.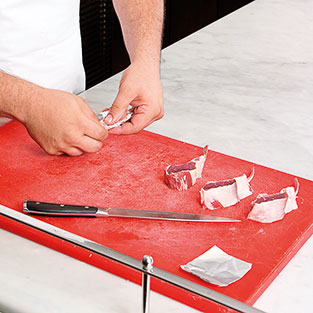 4. Cover the bones of the lamb with aluminium…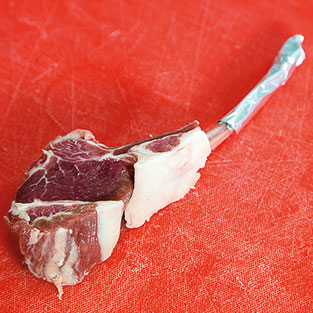 …in order not to burn them.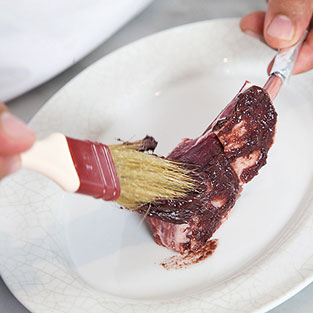 5. To prepare the marinade, blitz all the ingredients together in a thermo mix until smooth. Marinate lamb for 4 hours.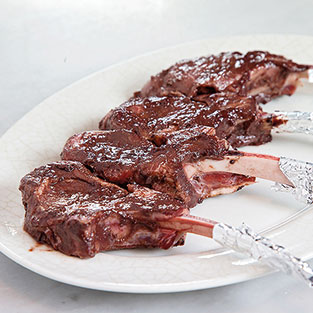 6. This will allow the taste of the Kalamata olives, sherry vinegar and smoked paprika to be fully absorbed and it results in a flavorsome succulent
and tasty lamb.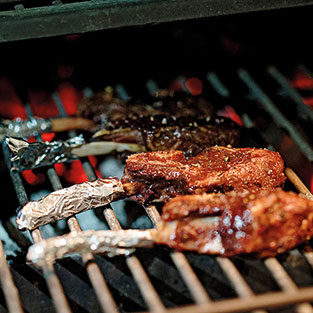 7. Heat the oven to 350°F. Recommended cooking time 4 minutes for medium. Place the individual marinated lamb cutlet on the grill (if grill is not available – cook in oven
or pan sear).
8. To serve, scoop smoked Aubergine caviar onto a plate. Drizzle sweetened shallots onto the middle of the plate in a large circle.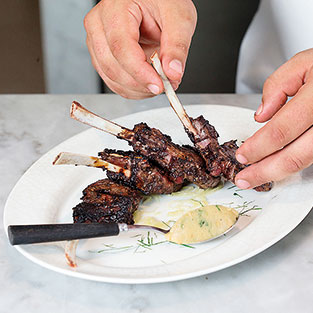 9. Place finished lamb cutlets onto plate. Drizzle finely chopped thyme around
the edge.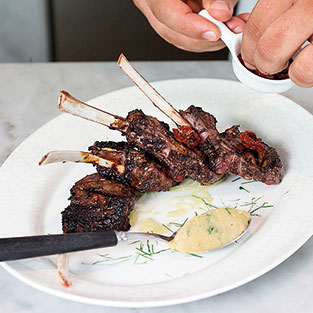 10. Place the cherry tomatoes on top of each cutlet.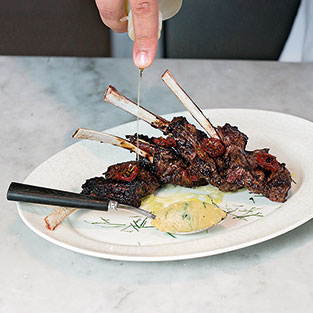 11. Glaze the cutlets by brushing olive oil for shine and finish.