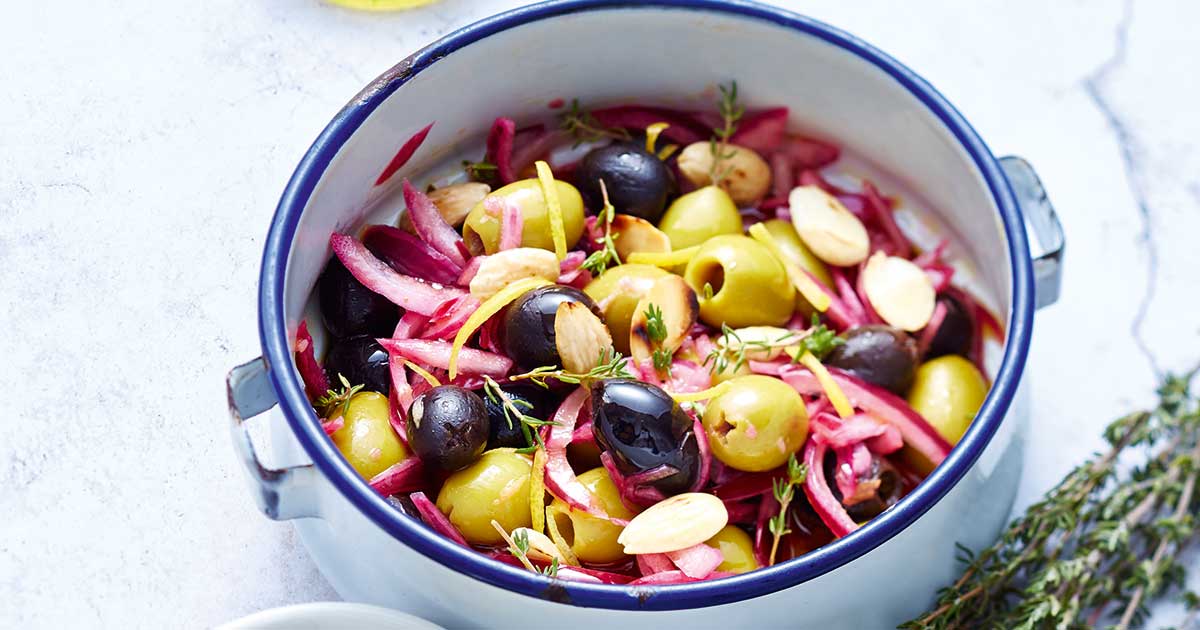 30 pitted black olives
30 green olives, pitted
2 handfuls flaked almonds
1 bunch thyme
2 sliced ​​red onions
2 cloves garlic, pressed
3 tbsp tablespoon of olive oil
1 Lemon squeezed with its pulp and zest
1 pinch Himalayan salt
2 pinches Cayenne pepper
1. In a bowl, prepare the sauce by mixing all the sauce ingredients.
2. Toast the almonds in a pan for 2min, be careful not to burn them.
3. Put the olives, almonds and thyme leaves in a salad bowl. Add the sauce and mix the salad.