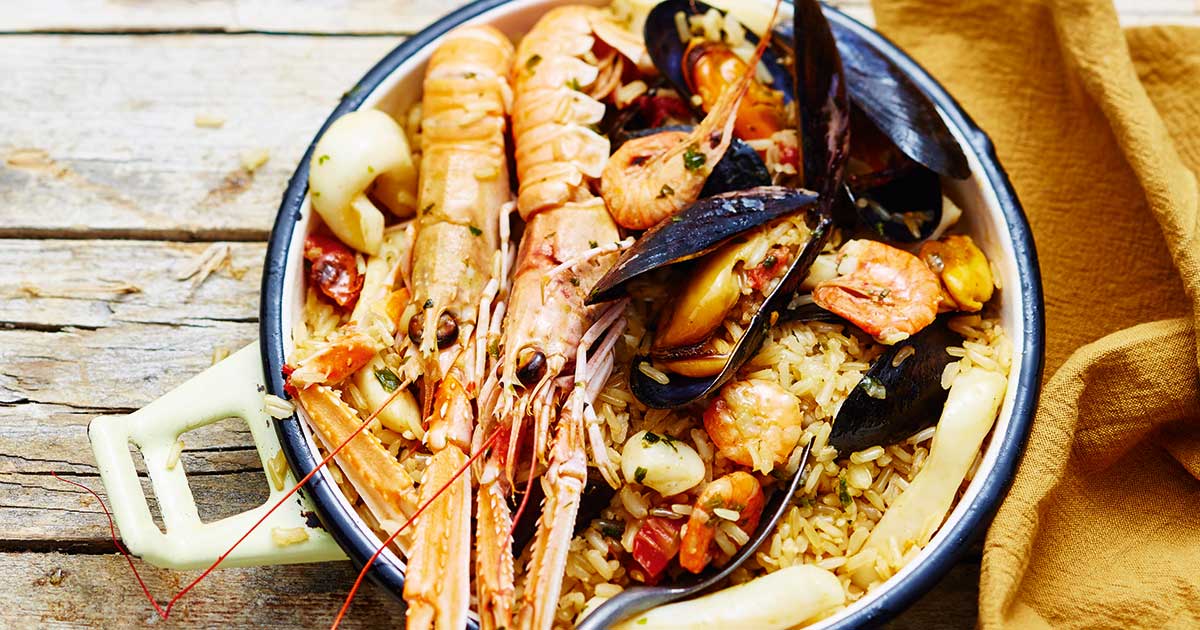 500g Sprouted rice
9 Cooked shrimps
6 Langoustines
200g Squid cut into pieces
200g Cuttlefish cut into pieces
1cube Vegetable broth
1 Chopped onion
6 Garlic cloves, finely chopped
15cl Olive oil
1 Tomato peeled and cut into small cubes
1/2 bunch Chopped parsley
5 Chopped chive stems
Himalayan salt
3pinches Cayenne pepper
5cl White wine
1. Mix 70cl of water with the Vegetable broth cube and boil it.
2. In a large saucepan, sauté the onion and garlic for 3min in the olive oil, add to the mixture: tomato, parsley, chives, salt and pepper, stirring.
3. Add the seafood products in the pan and stir for another 3 minutes. Pour the white wine, cover, reduce the heat and live it to cook for 5 minutes.
4. Add the rice, stir and cook for about 15min, ladle the broth until the rice is completely cooked.
5. Sprinkle with olive oil, sprinkle with parsley and garnish with the 3 shelled shrimps.