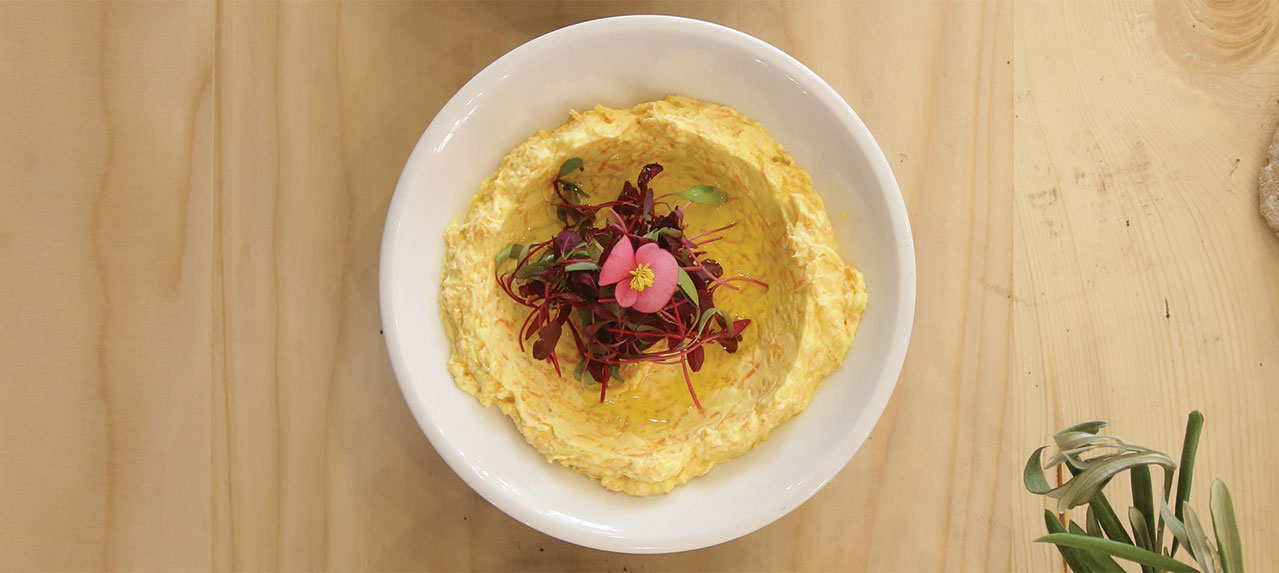 20g butter
3 tbsp olive oil
100g carrots, coarsely grated
2 cloves garlic, crushed
½ tsp chili flakes (depending on your taste)
Grated zest of one lemon
1 cup of yogurt (substitute with labneh)
Salt and pepper, to taste
1. In a frying pan, melt butter with 2 tbsp of oil on medium heat.
2. Add grated carrots and cook for 5 minutes. Don't overcook, you want them to soften.
3. Remove from heat, add the garlic and lemon zest. Leave to cool.
4. Season with chili flakes, salt and pepper.
5. Fold cooled mixture into the yogurt.
6. Cover and refrigerate for at least one hour before serving.
7. Spread mixture in a bowl, top with olive oil.
8. Serve with warm bread as a fresh and zesty appetizer.