WALNUT MOELLEUX WITH MASCARPONE CREAM, ANIS AND FIGS
Serves 10 | Prep. Time 15mins | Cooking Time 60min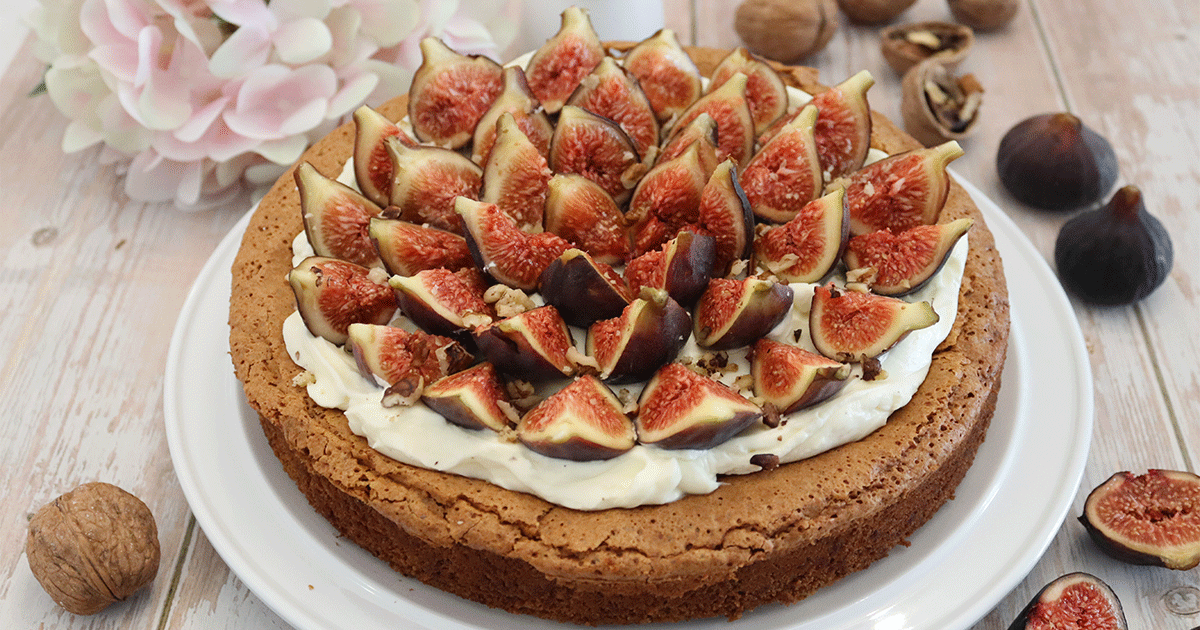 200g walnuts
100g almonds
180g melted butter
5 eggs, pinch of salt
200g brown sugar
40g flour
Mascarpone cream with anis
200g mascarpone
100g cream
80g sugar powder
1 tsp anis powder
Preheat the oven to 180 degrees.
Grease a springform pan (23cm), cover the bottom with a parchment paper.
Start by grinding the walnuts and the almonds to a fine powder. Set aside.
Sift the flour and add it to the dried nuts mix.
Whisk the eggs with the salt and the sugar until fluffy.
Add the dry powders and the melted butter in 3 times. Add them gently alternating between the dry ingredients and the melted butter.
Pour the batter in the pan and bake for 50 to 60 minutes until a toothpick is inserted and comes out clean.
Mascarpone cream with anis 
Sift the sugar powder.
Whisk the mascarpone, the cream, the sugar powder and the anis until fluffy.
Spread over the cooled cake, decorate with fresh figs and sprinkle some crushed walnuts on top.