SEA BASS & SEASONAL VEGETABLES
Serves 4 | Prep/cook time 1h 30 mins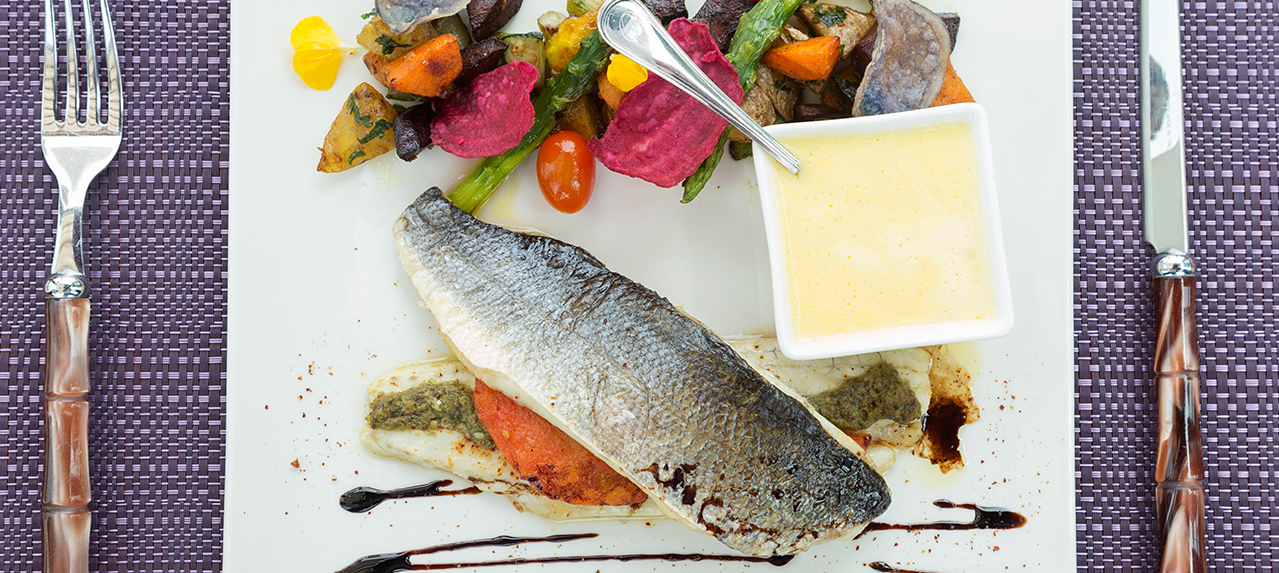 For the sea bass
• 4 sea bass fillets
• 100g butter
• 1 pc basil
• Salt & pepper to taste
• Olive oil
For the vegetables
• 200g purple carrots
• 200g potatoes
• 300g zucchini
• ½ pc broccoli
• 1 sprig French thyme
• Basil
For the sauce
• 100g cream
• 100g butter
• 100ml lemon juice
• Salt & pepper to taste
1. Mix the butter with basil. Add the butter on each fillet. Add salt and pepper. Place the fish fillets on an oven tray with olive oil.
2. Prepare all vegetables. Cut into cubes and cook in water until al dente. Then place in a hot frying pan, add olive oil and fry gently. Add basil and garlic.
3. For the sauce, make a little cream reduction. Add lemon juice and butter. With a mixer, make an emulsion.
4. Cook the sea bass fillet in the oven for 8 minutes at 180°C and serve.