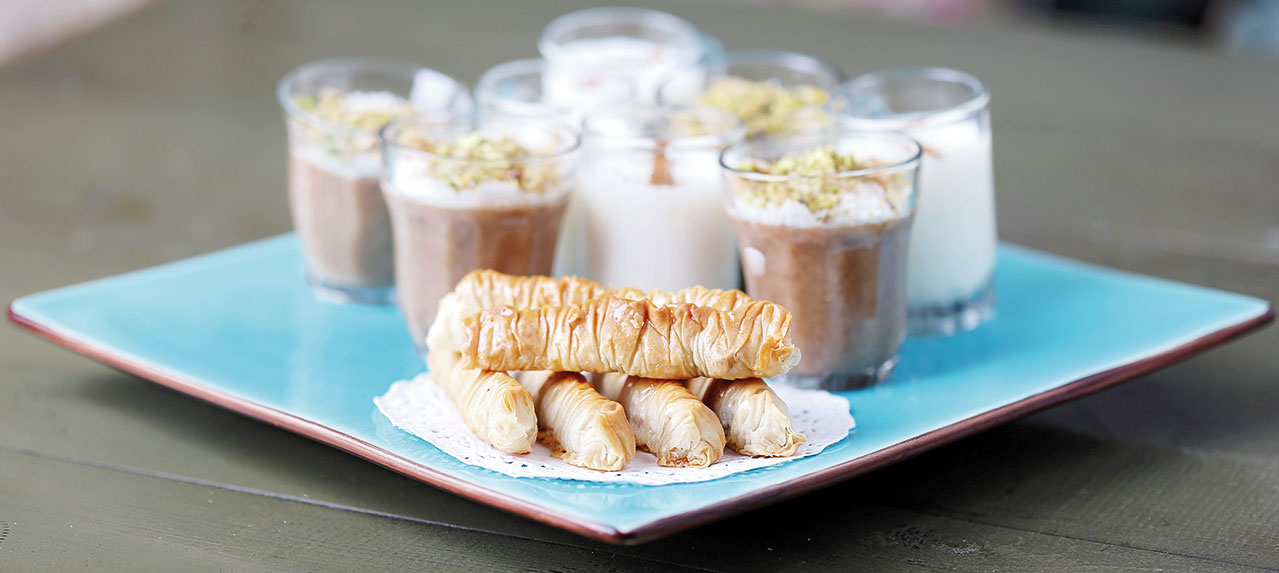 500g Filo dough squares, thawed
500g crushed walnuts
2 tbsp sugar
2 tbsp cinnamon
150g butter
Syrup
2 cups sugar
1 cup water
2 drops of lemon juice
Combine sugar and water in a saucepan. Stir over low heat until sugar is dissolved. When it starts to boil add in lemon juice and stir. Boil for 5 minutes more. Set aside.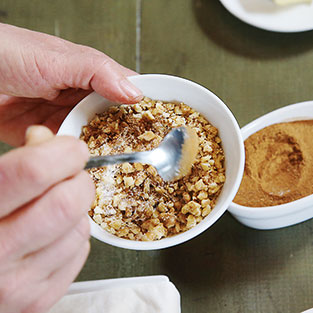 1. Crush the walnuts in a food processor. Add the cinnamon and sugar to the walnuts, mix and set aside.
Unroll the filo dough. Lay a sheet on a smooth surface. Cover the remaining sheets to prevent from drying.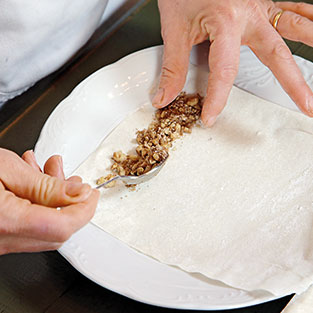 2. Distribute 2-3 teaspoons
of the walnut mix along the edge of the filo sheet in
a straight line.
Tip: You can use a chopstick to make an even line and help roll
the dough.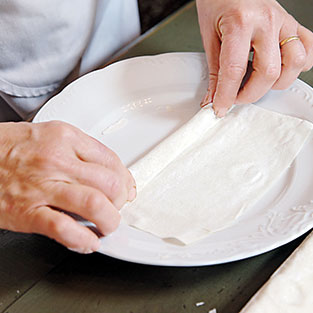 3. Roll the sheet tightly.
The end of your sheet should
be straight.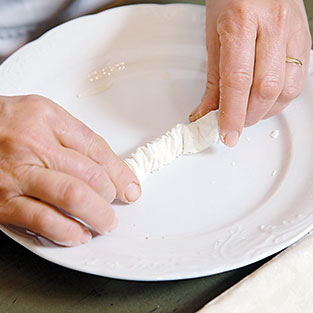 4. From the two ends of the rolled sheet, press with your two hands towards the middle until it scrunches up.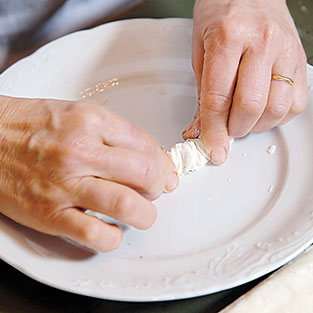 5. Continue in the same manner until all sheets
are rolled.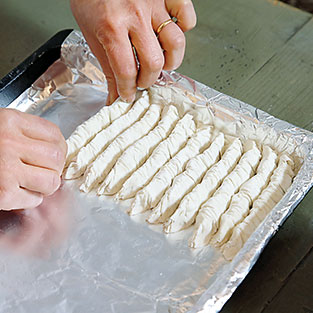 6. Lay them next to each other in a pan.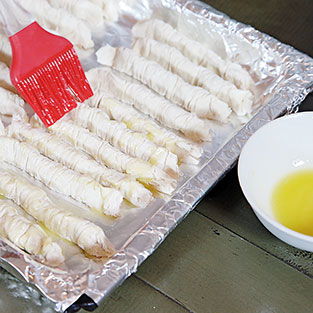 7. Brush the top of the rolls with melted butter and bake at 250°C for 20 minutes or until the rolls are golden brown.
Remove the tray from oven. Pour the cool syrup over the hot pastries. Cover and cool over night.
Tip: Either your syrup or your rolls must be cool but not both or else the rolls won't absorb the syrup.