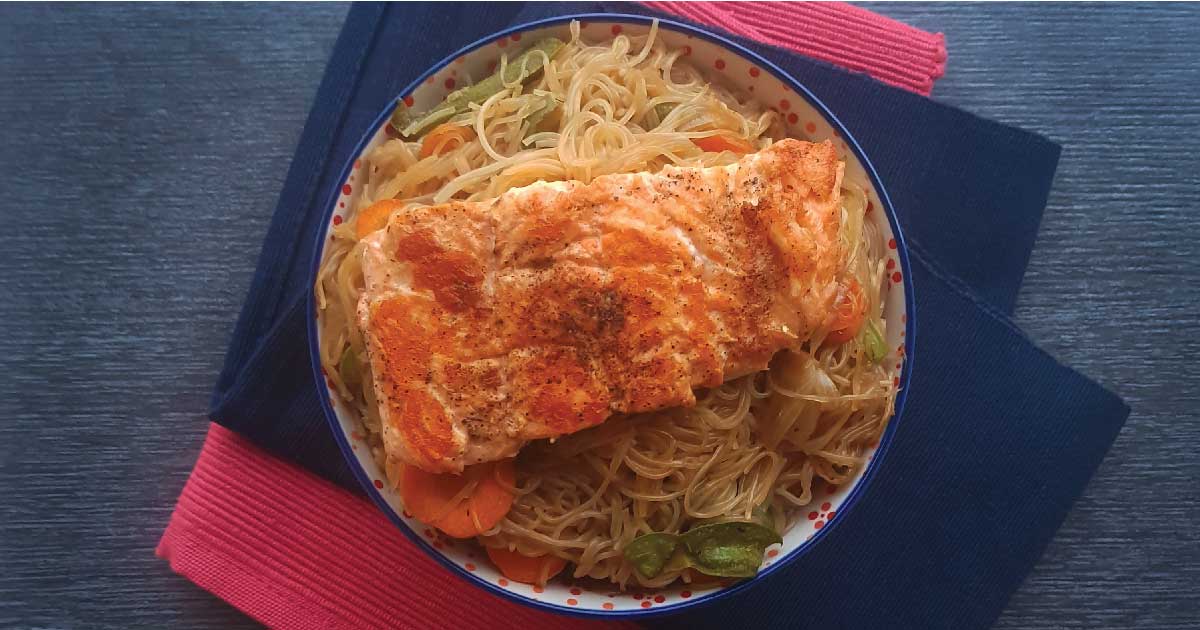 2 tbsp sesame oil
3 cloves garlic, finely sliced
1 tsp grated fresh ginger
1 sliced onion
3 sliced carrots
1 bell pepper, cut into matchsticks
Soy sauce, to taste
1 bag dried rice noodles
3 salmon filets
Salt, black pepper
1. Season the salmon with salt and black pepper and place it on a greased baking tray. Bake for 12 to 15 minutes.
2. Meanwhile, cook the noodles following pack instructions. Drain well.
3. Heat sesame oil in a wok over medium heat.
4. Add garlic and ginger and stir-fry for 1 minute.
5. Gradually add the rest of the vegetables, sauté for few minutes until cooked and slightly softened.
6. Add the cooked noodles and mix together for another couple of minutes.
7. Pour soy sauce over the noodles and toss to combine.
8. Serve immediately.