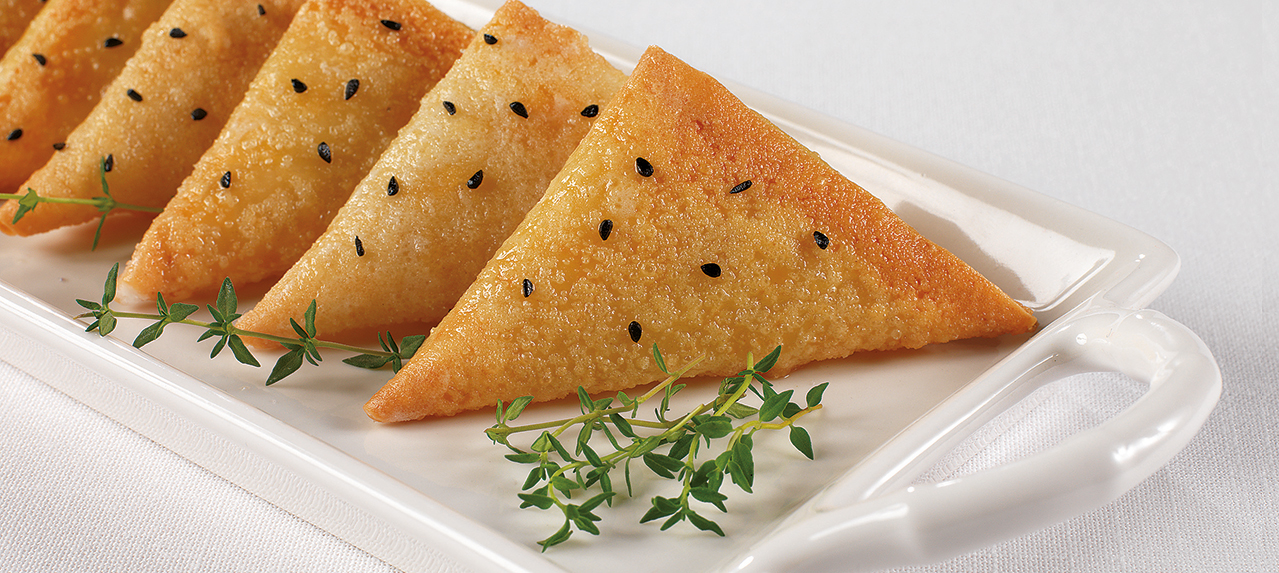 • 4 chicken breasts
• 3 garlic cloves
• 1 onion
• Olive oil
• 100g PUCK Shredded Mozzarella Cheese
• Freshly ground white pepper
• 250g tortillas
• 1 egg
• ½ tsp thyme
• Black cumin
1. Cut chicken breasts into thin slices. Finely chop garlic. Chop onion into thin slices.
2. Heat 1½ tbsp of olive oil and fry the onion and garlic for 3-4 minutes. Add the sliced chicken and continue frying on high heat.
3. Remove the pan from the heat. Sprinkle salt, pepper and PUCK Shredded Mozzarella Cheese, and mix well. Put aside to cool.
4. Cut the dough into rectangles. Stuff them with chicken and wrap to form triangles.
5. Whip the egg and brush the borek with it, sprinkle with black cumin, then fry in hot oil.
Garnish with thyme and serve.