BY THE FOOD HERITAGE FOUNDATION
Serves 3 | 395 calories per serving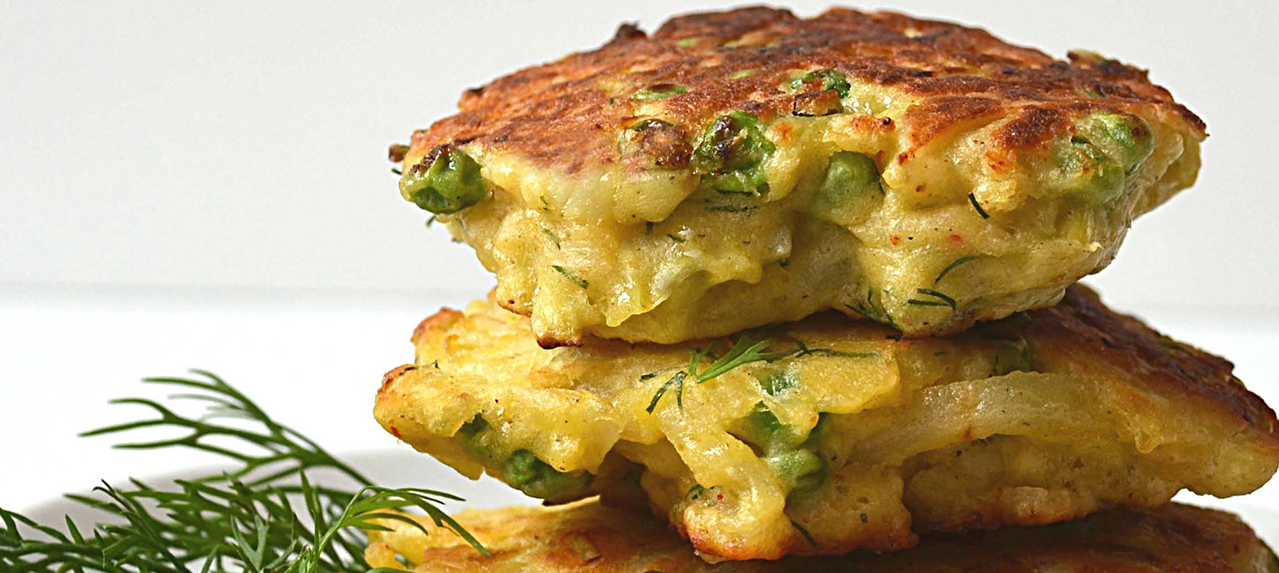 • 4 medium sized potatoes, shredded and the juice squeezed out
• 1 bunch of wild fennel leaves, washed and chopped
• ½ cup flour
• 4 cloves garlic, smashed
• 3 eggs
• 1 tsp salt
• 1 tsp allspice
• 1 tsp hot pepper (optional)
• Vegetable oil for shallow frying
For the tarator
(89 calories / tablespoon)
• 1 cup tahini
• 2 garlic cloves, mashed
• Juice of 2 lemons
• Water for dilution
1. In a large bowl, mix the shredded potatoes, flour, eggs, fennel, garlic and condiments. Shape the mixture into palm-sized patties.
2. In a skillet, heat the vegetable oil on medium fire. Fry the patties in the hot oil, for about 2 minutes on each side. Remove with a slotted spoon or a fork and set aside to cool.
3. In another bowl, combine the tarator ingredients and add water until the sauce is consistent and not too watery.
4. Serve the little omelets while still warm and enjoy them with the tahini sauce.