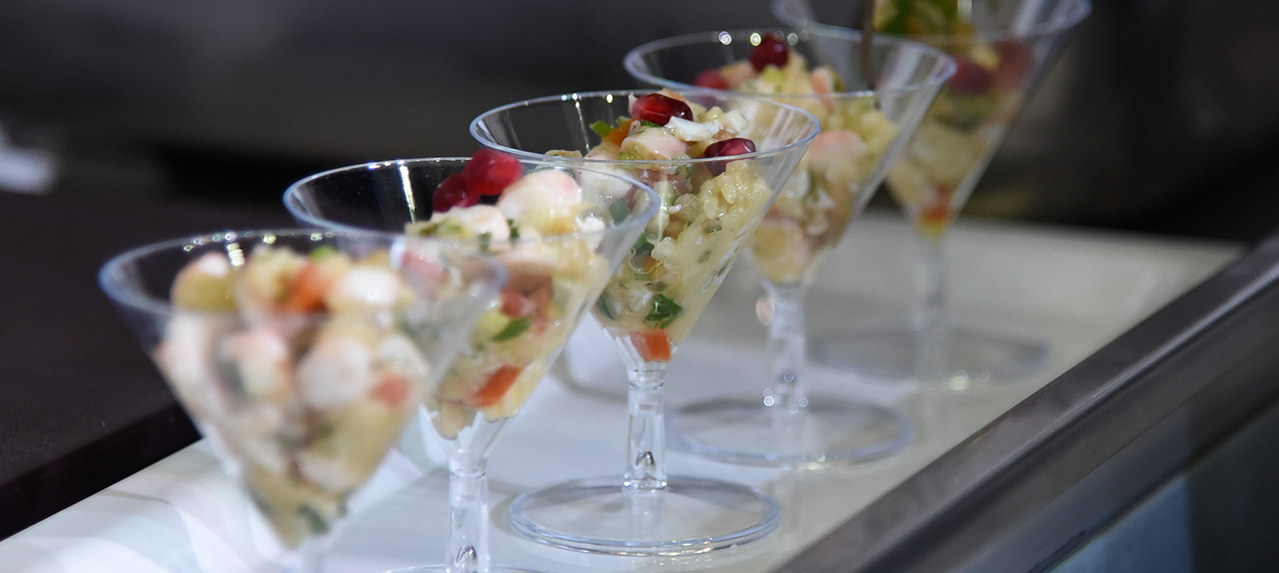 • 2kg Fresh octopus
• 1kg Aubergine
• 80g Fresh coriander
• 80g Spring onion
• 60g Pomegranate
• 20g Garlic
• 40ml Lime juice
• 60ml Olive oil
• 5g Salt
• 1g White pepper
• 1g Black Pepper
• 5g Cinnamon powder
1. Boil the octopus for 2 hours in clean water, then cut it into cubes.
2. In a bowl, add octopus, chopped onions, garlic, and coriander. Add salt, pepper, lime juice and olive oil.
3. Mix them all together and then divide them into shot glasses. Garnish with pomegranate and coriander leaves to serve.