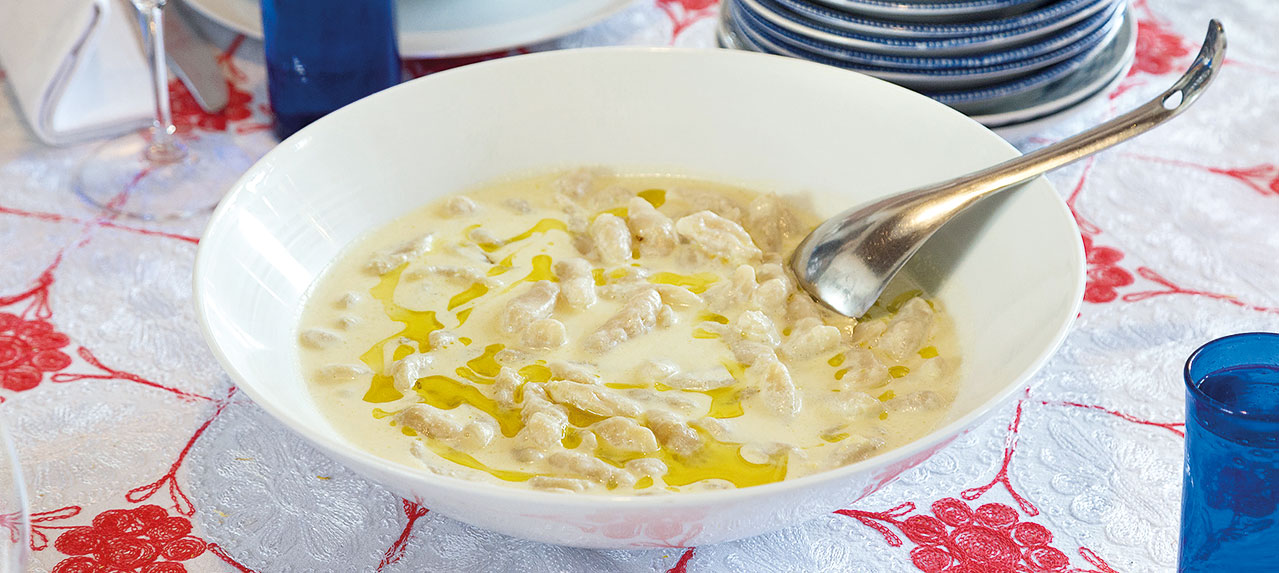 3 cups flour
1 tbsp yeast
1 tbsp sugar (dissolved in 2 cups of lukewarm water)
1. Knead the dough and let it rest for half an hour. Then cut the dough into small pieces.
2. Add these to a pot of boiling water containing a pinch of salt and some oil and allow to steam for 10 minutes.
3. In the meantime, prepare a mix of oil (about 1 liter), citrus (a bit) and garlic (2 heads). Mix well.
4. Remove dough from pot and put in the prepared mix.