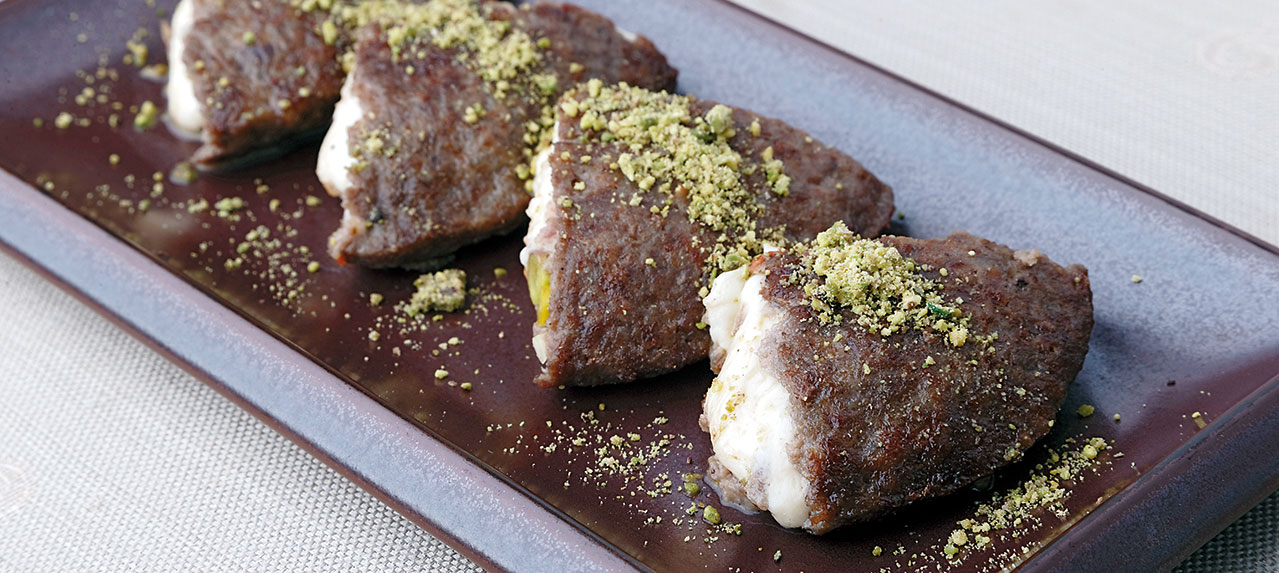 165g minced meat
45g Mozzarella cheese
25g bell peppers
5g mushroom
2g pistachios
2g pine nuts
2g cashews
Local ghee
Cinnamon to taste
Sweet pepper to taste
Salt to taste
1. Divide the meat and form it into two equal patties.
2. Fry peppers, mushrooms, pistachios, pine nuts and cashews with local ghee and then put the ingredients in a strainer to remove oil.
3. Fill the patties with Mozzarella cheese and the fried ingredients.
4. Make an overlapping fold with each patty and press the edges to seal.
5. Grill over charcoal for 10 minutes.
6. Divide into four sections to serve.