Serves 4 | Prep/cooking time 2h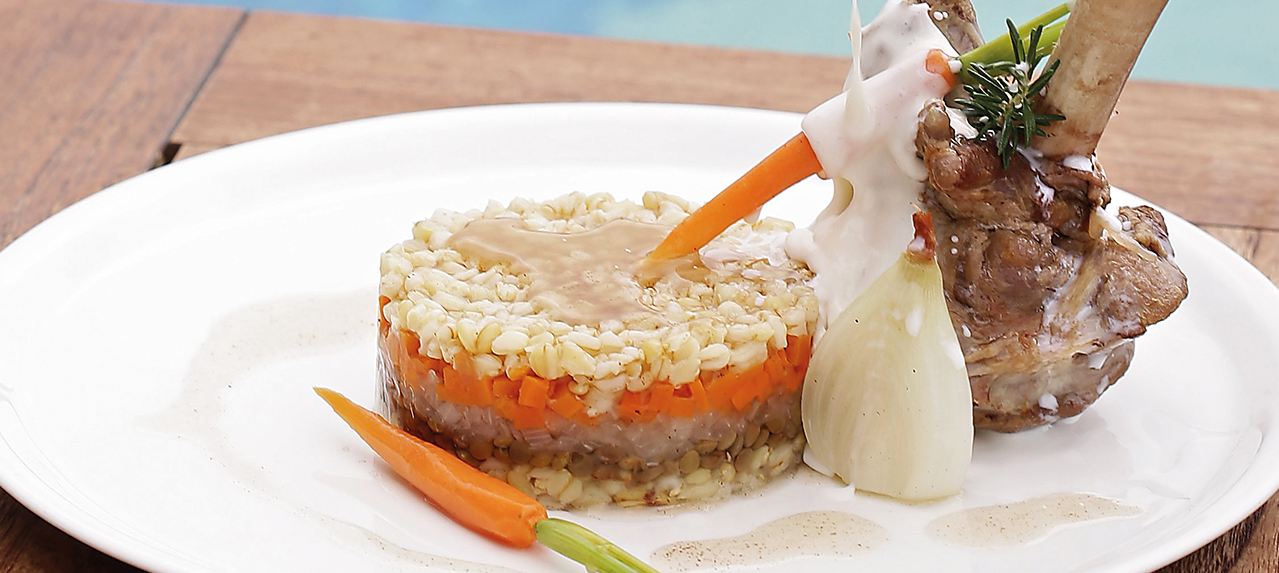 • 1600g lamb knuckle with bone
• 600g wheat
• 1½ L water
• 60g lentils
• 40g butter
• 150g carrots
• 400g onions, cut into wedges
• 10g cinnamon sticks
• 7g mixed spices
• 80g split chickpeas
• 6g salt
1. Prepare the lamb knuckle by boiling it in a pressure cooker for 50 minutes, with the cinnamon sticks, onions, salt and mixed spices.
2. Soak the chickpeas and lentils in water for two hours. Boil the wheat in 750ml of water. Melt the butter
in a pot and add the chopped onions. Sauté well and then add the carrots cut into cubes, lentils and the
boiled wheat.
3. On a plate, add the ingredients in layers and top with the lamb. Serve with plain yogurt.