Serves 4 | Preparation 15 mins Cooking 10 mins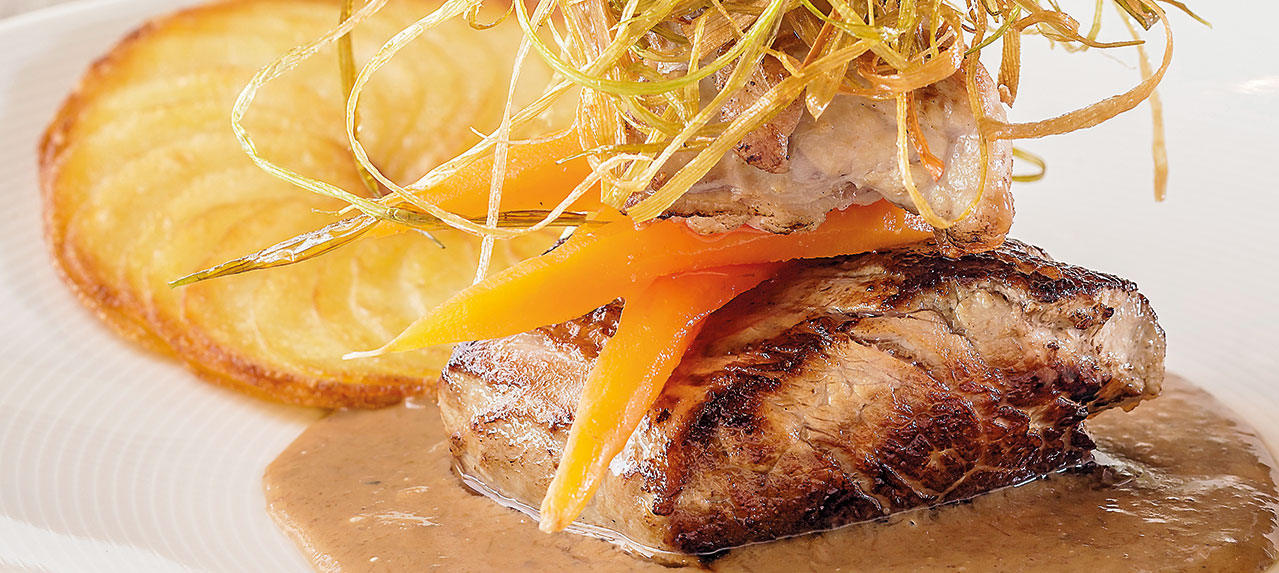 4 pieces grouper fish 150g each
1 kg leeks
200g mushrooms sautéed in butter
50g butter
50g cream
Wax paper or aluminum foil
Lemon dressing
1 egg yolk
100g butter
100g cream
50g lemon
1. Season the fillets with salt and pepper.
2. Cut the aluminum foil or paper into rectangles. Brush some melted butter in the middle where you can place the grouper fillets.
3. Add the leeks cooked à l'Anglaise and the sautéed mushrooms. Pour fresh cream and cover the papillote.
4. Bake for 10 minutes at 180°C.
5. For the lemon dressing, mix the melted butter with lemon and add the cream while stirring. Then add the egg yolk and mix it with an electric blender for 2 minutes. Season with salt and pepper and put aside. Serve with lemon dressing and spinach leaves.