BY CHEF FREDERIC CHABBERT, KEMPINSKI SUMMERLAND HOTEL & RESORT
Serves 1 | Prep/cooking time 30 mins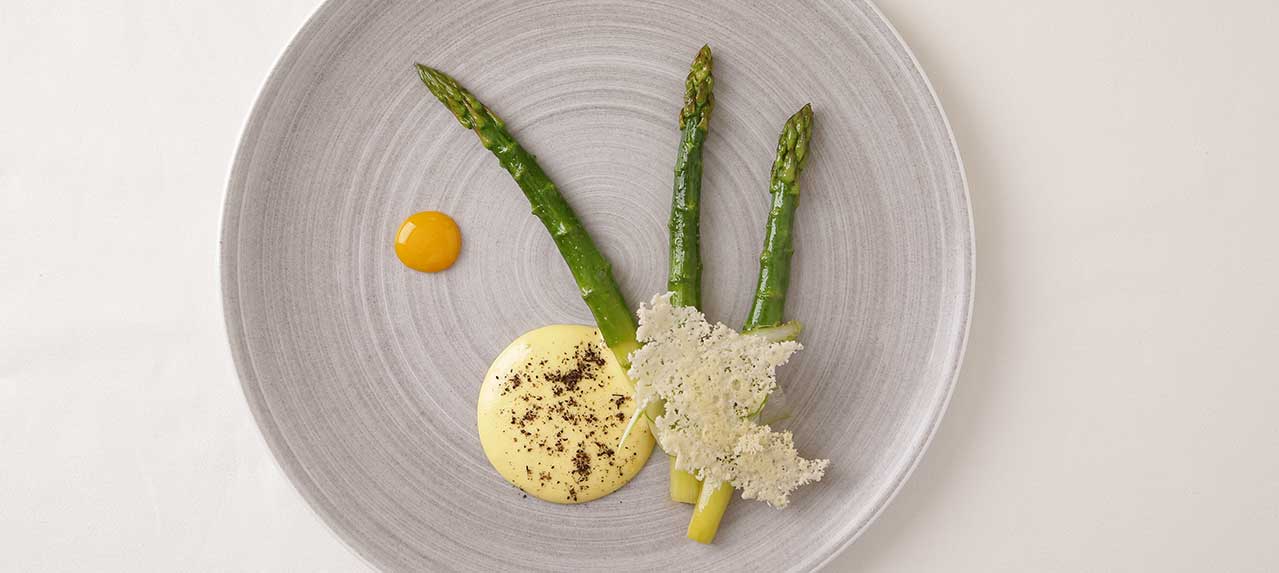 10 gm Butter
2 dash Olive Oil
1 pinch Coarse Salt
50 gm Hollandaise Sauce
15 gm Parmesan
3 to 4 pcs Fresh Asparagus Spear, Trimmed
1. Cook the asparagus in hot water for 2 minutes.
2. Melt butter in a skillet over medium-high heat with Vegetable Bouillon.
3. Add olive oil and salt and glaze them.
4. Sauce 1: Put 2 Egg yolk, add salt to them and cure them for 4 hours to make a paste.
5. Sauce 2: Choose the Yellow Hollandaise sauce and inject it to the plate.
6. Put both sauces in the plate.
7. Add a mix of spices.
8. Add Parmesan and flour.