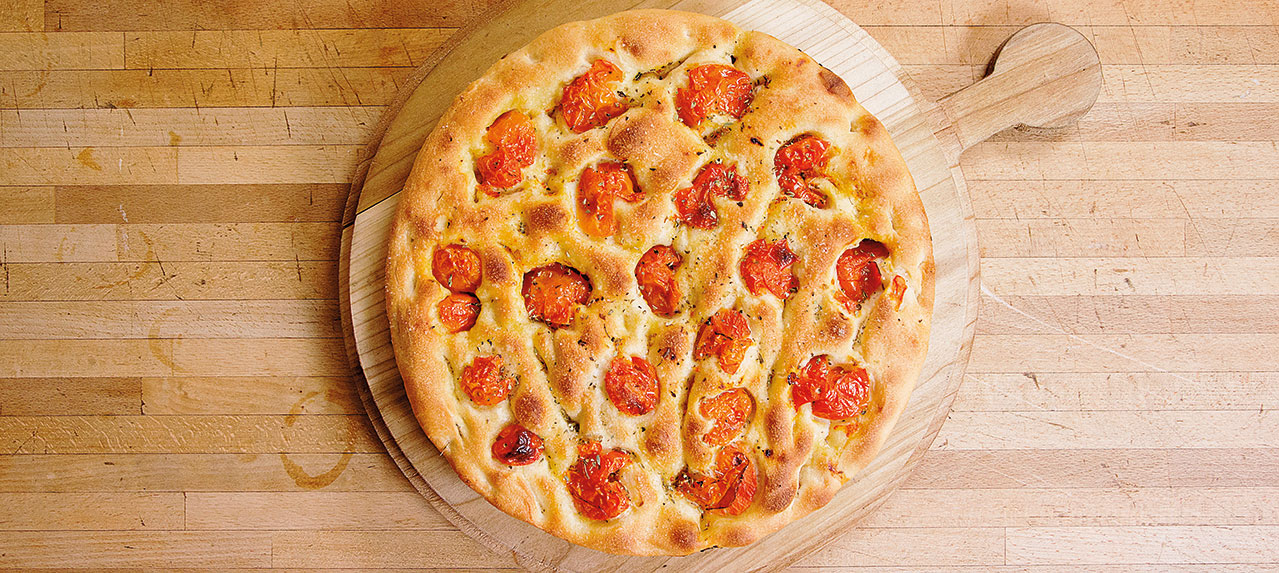 8 cherry tomatoes
6g yeast
300g all-purpose flour
10g olive oil
210g water
6g salt
Oregano
Double it for a crowd and add any toppings you want, like herbs, cheese and sun-dried tomatoes, or stuff it with slices of buffalo mozzarella and prosciutto (crudo). The basic steps are almost the same, no matter
what you add.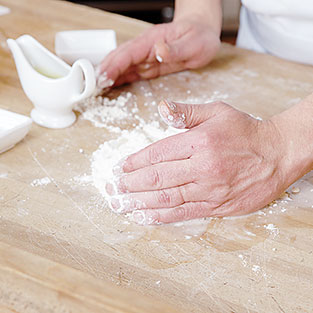 1. Measure and assemble your flour, oil, salt, yeast and water.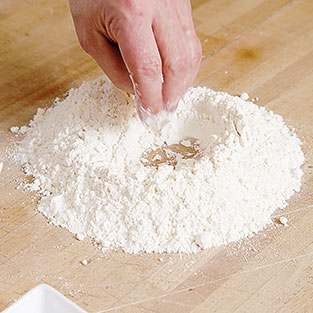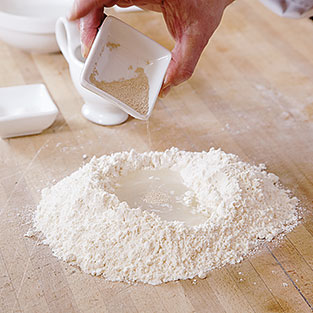 3. Add water and yeast. Add additional water and mix until the dough becomes homogeneous.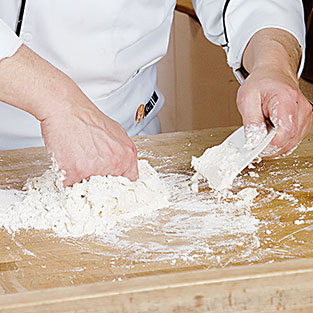 4. On a lightly floured surface, begin to knead the dough.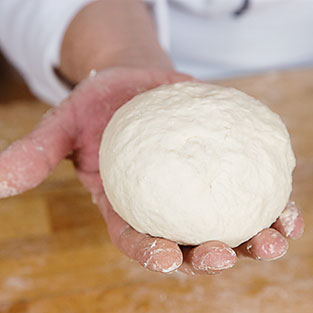 5. Knead for about 10 minutes or until the dough is smooth and pliant.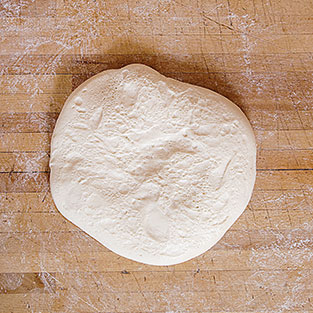 6. Cover and set aside in a warm spot to rise (about half an hour).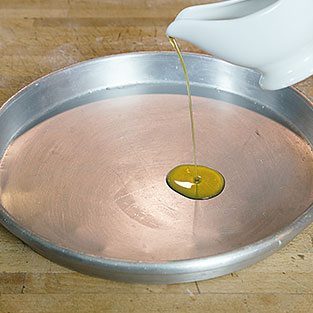 7. To make a large circular focaccia, grease a 30 cm pan with olive oil.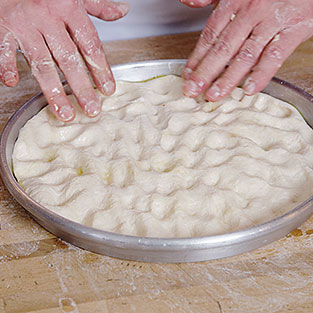 8. Place your risen dough into the pan punching it down to deflate it. Use your fingers to push and press the dough evenly over the bottom
of the pan.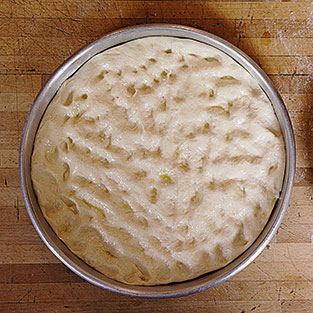 9. Cover with a kitchen towel and let rise for another 30 minutes or until the dough dimples when pushed with your fingertip.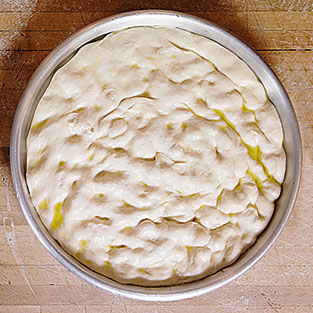 10. Drizzle olive oil over the top, turning the pan carefully to allow the oil to roll into the indentations.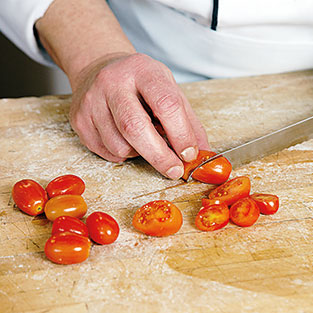 11. Cut the tomatoes lengthwise.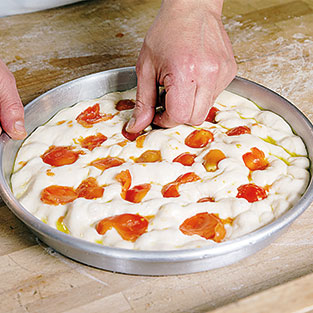 12. Place the tomatoes
in the holes.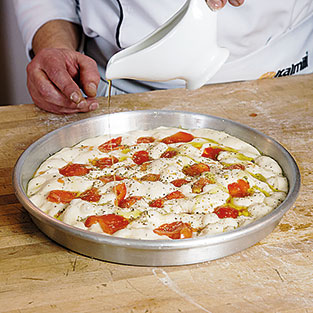 13. Sprinkle sea salt and oregano over the top of the focaccia and pour more olive oil on top.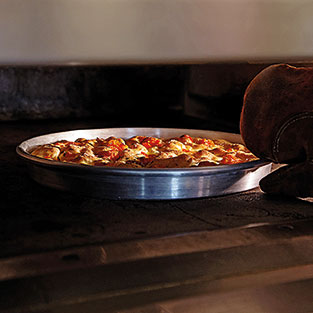 14. Preheat your oven to 230°C – 240°C. Bake for 15 to 20 minutes until golden brown.