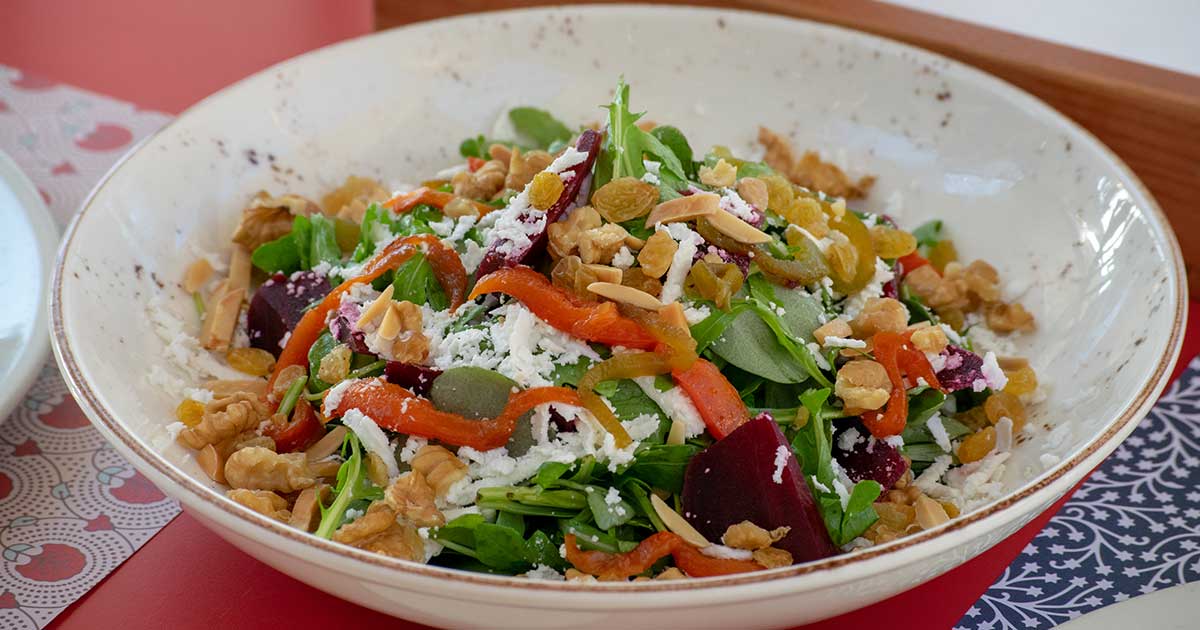 25g baby Rocca
30g purslane
20g red bell pepper
20g green bell pepper
120g beetroot
30g feta cheese
5g walnuts
5g raisins
5g almonds
10g lemon juice
10g olive oil
1g salt
1. Boil the beetroot and dice them.
2. Grill the bell peppers.
3. Mix all the ingredients together except the feta.
4. Crumble the feta on top of the salad mix.
5. Prepare the sauce by mixing all the sauce ingredients.
6. Mix the sauce and the salad. Serve.