SICHUAN PEPPER CRACKED EGG MIMOSA MOUILLETTE
Serves 4 | Prep/cooking time 30 mins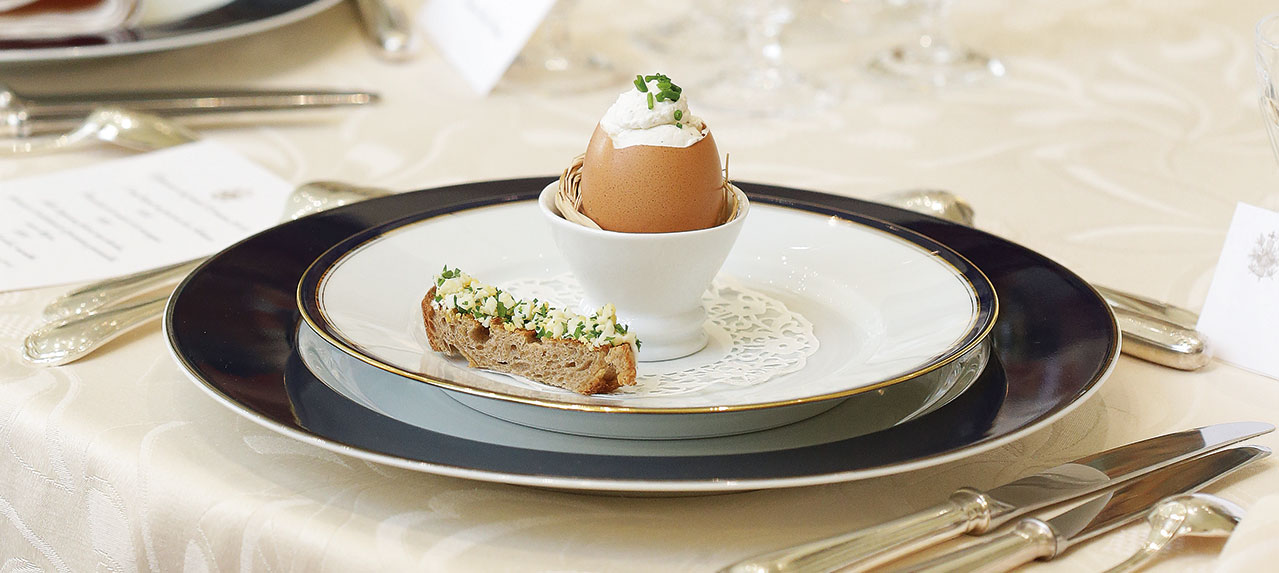 5 eggs
80g cream
5g Sichuan pepper
1 tsp maple syrup
1 tsp chopped parsley
2 slices country bread
Salt pepper
Chives
1. Infuse the cream in the Sichuan pepper a day before.
2. Mix the whipped cream to the maple syrup, salt and pepper.
3. Boil the egg for 10 minutes, then chop the eggs and add chopped parsley.
4. Toast the mouillette bread (6cm by 2cm) and add it on the egg mimosa.
5. Toque the eggs, remove the egg white and cook the yolk for 2 to 3 minutes directly in the hot water with the shell – the egg will float.
6. Put the egg in an egg cup, add the cream and a little bit of chives.