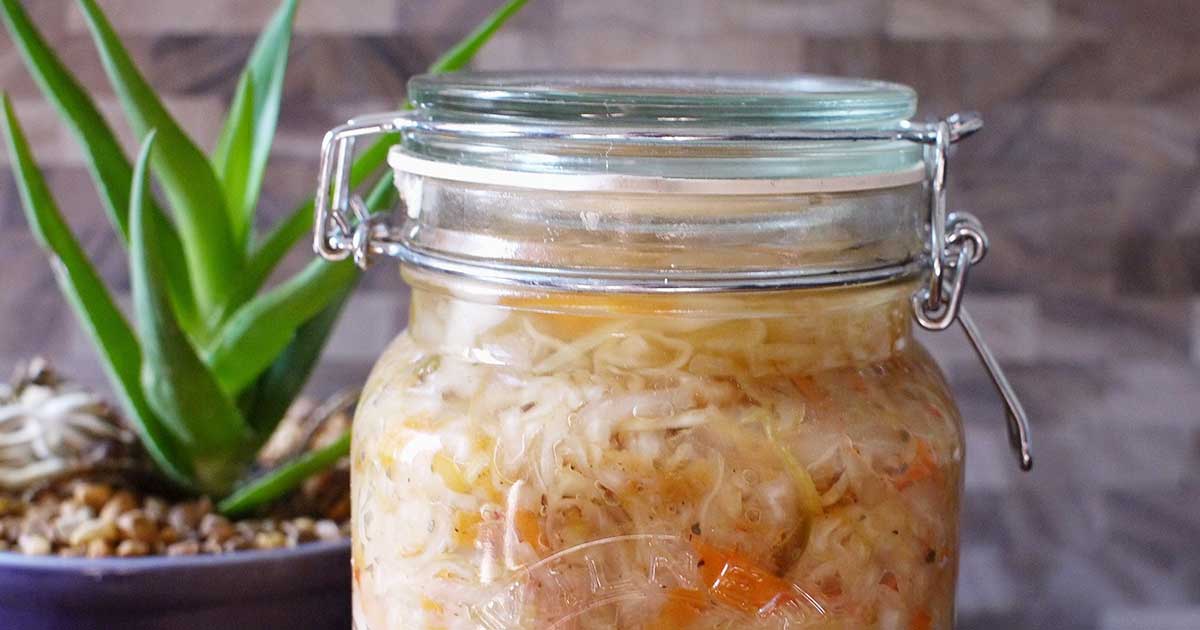 2 heads of cabbage, cored and sliced
2 carrots, grated
1 onion, sliced
1 tbsp dried red pepper flakes
1 tbsp dried oregano
Salt according to the ratio of 3 tbsp per 2.2 kg of vegetables
1. Slice the cabbage into 1/8 inch ribbons using a mandolin, cabbage slicer, or chef's knife (mandolin strongly recommended).
2. Use the same setting to slice the onion.
3. Grate the carrots.
4. Seed, core, and chop the Jalapenos.
5. Put all the vegetables, along with the oregano and pepper flakes into a huge bowl and mix well.
6. Weigh contents of the bowl on a kitchen scale.
7. At this point, start adding the salt according to 3 tablespoons of salt per 2.2 kg of vegetables ratio. Mix the salt in slowly and evenly as you massage and pound the contents of the bowl. Mixing the salt in evenly is just as important as getting the ratio correct. If the salt isn't evenly distributed you run the risk of having pockets of spoiled curtido.
8. Continue to pound and squeeze the salted veggies for about 10 minutes to release all the water.
9. Transfer the contents of the bowl to a pressure jar (a 2L to 2.5L jar would probably be right for this amount but it really depends on the size of your cabbage) making sure to smash the veggies down with your fist so that you have about 10cm of brine (juice and salt) covering them on the top.
10. Seal the jar and store undisturbed in a dark place for at least 5 days if you are preserving just for taste, 2 weeks if you want more probiotic benefit, and 2 months if you want the ultimate probiotic benefit.
Tip: Refrigerate for at least 2 hours – the longer they sit the better they become!