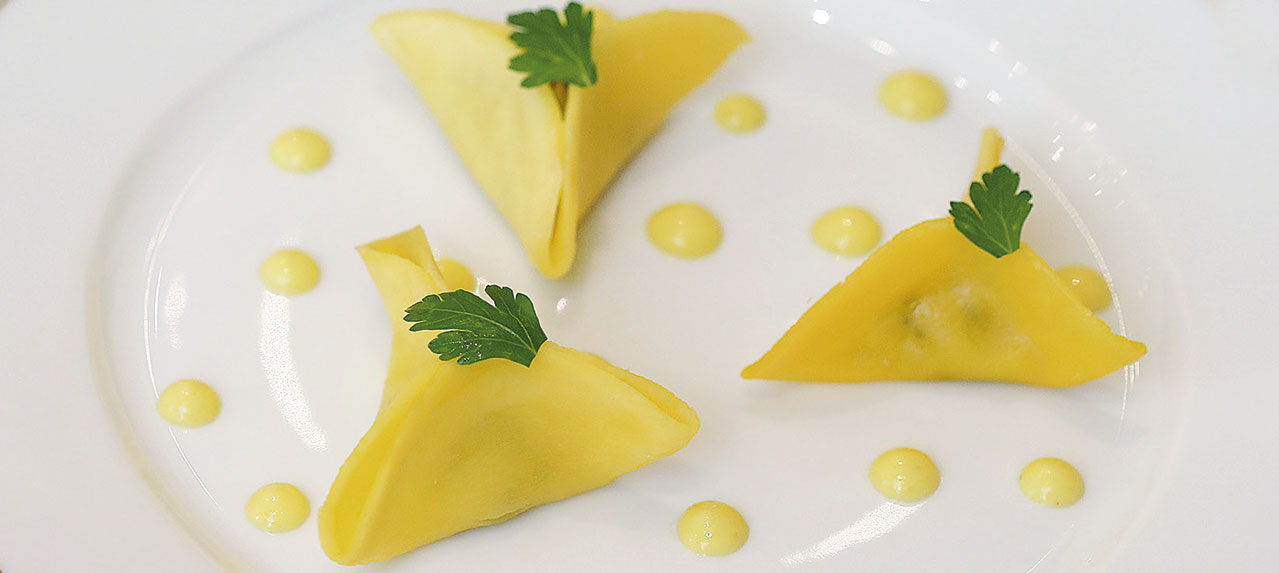 1 mango
150g peeled crab meat
1 bunch chopped chives
2 tbsp mirin (Japanese sweet rice wine)
1 lemon juice
Olive oil
Lemon zest
Salt pepper
1. Season the crab with the lemon juice, chives, mirin, olive oil, salt and pepper. Taste and adjust the seasoning.
2. Peel and cut the mango with the mandolin about 2mm then cut the slices with a circle cutter.
3. Make a coulis with the mango trim.
4. Put 10 – 15g of crab in the middle of your circles of mango; pinch the mango oval-shaped as in the photo.
5. Garnish with 3 mangoes per plate and the coulis.