CARAMELIZED PORK TENDERLOIN
Serves 1 | Prep/cooking time 2 hrs 20 mins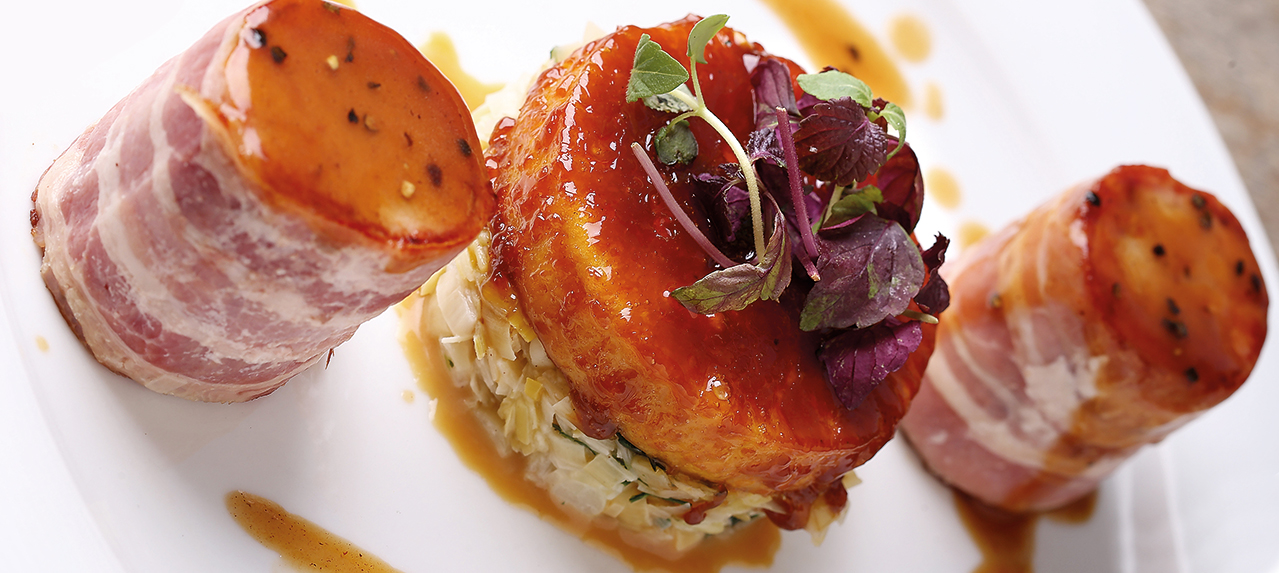 120g pork tenderloins
50g smoked pork brisket
50g leeks
5g fresh cream
25g apples
10g sugar
20ml white wine
3g butter
1 veal bouillon
Salt and pepper mignonette to taste
1. For the caramel sauce, take the veal jus, add sugar and pepper mignonette and simmer over low heat.
2. For the pork, wrap the pork tenderloin with smoked breast slices.
3. Put in the oven for 2 hours at 60°C.
4. Cut the leeks into small cubes; add the butter, white wine until it reduces.
5. Add 50 ml of cream and boil until evaporated.
6. Place two pork fillets (60g each) in the dish, put the leeks between the two fillets and add the apples on it, then, pour the caramel sauce over.