With wedding season upon us, it's always good to brush up on our manners. Etiquette expert, Vera Yammine, founder of ticket2etiquette.com reminds us about proper behavior before we attack that buffet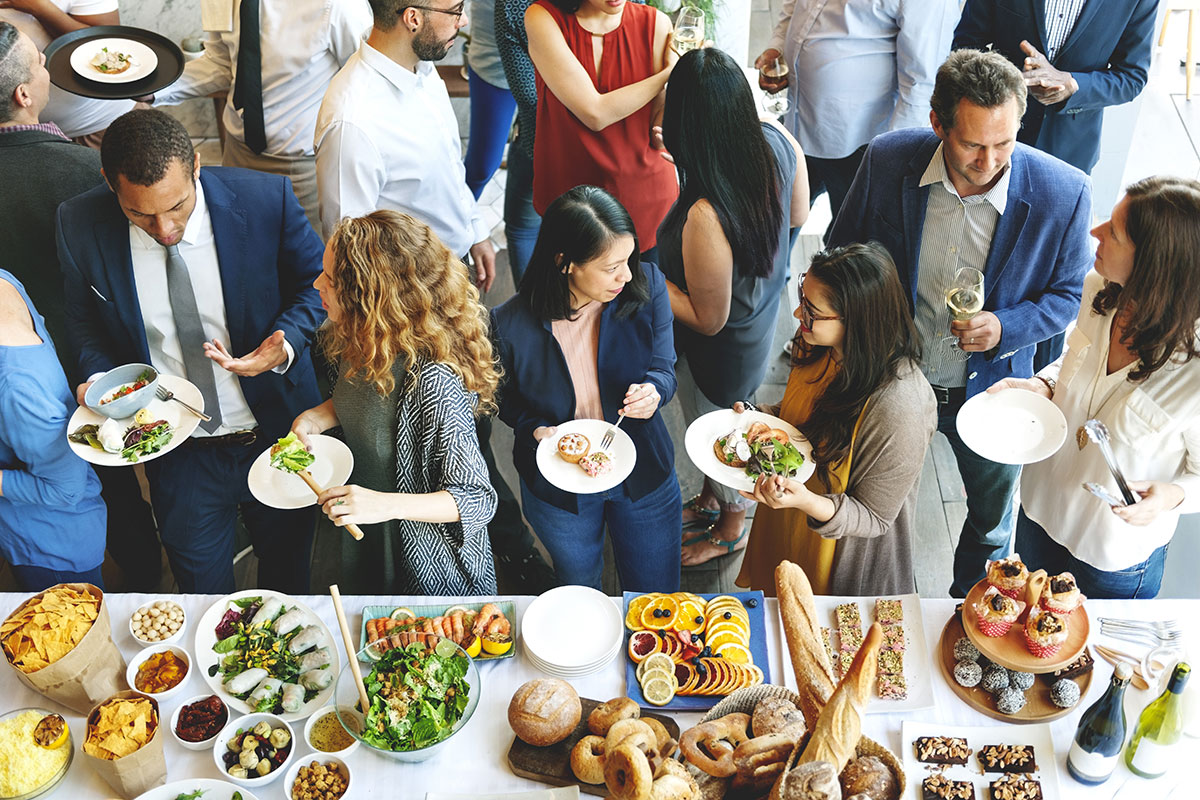 1. The Buffet
---
Never start eating the food before the buffet is officially open. If the utensils are already at the dining table you don't need to look for the buffet table.
2. The Queue

---
Always check if the buffet has one or more lines, and if the buffet has different sections; choose the section you want to start with.
3. The Service

---
No need to serve yourself your whole meal in one round, you can start with the appetizers, salads, then come back for the main course and later come back for the dessert (for the desserts, you change your plate).
4. Respect Others
---
Always respect the queue and never start in the middle of a line or from the opposite direction.
5. One Plate at a Time
---
Never hold two plates at the same time.
6. The Utensils
---
Never touch the food with your fingers; always use the serving utensils.
7. Returning the Serving Utensils
---
Place all the serving utensils in the original dishes not on another plate and be careful to not use your personal utensils.
8. Starting to Eat
---
Don't eat while in line or from the buffet directly.
9. Leave Some Space
---
Don't get close to the person ahead of you; give them some space to serve themselves.
10. Left & Right Hand
---
Hold your napkin and utensils in your left hand and under the plate leaving your right hand free to serve yourself.
11. The Drinks
---
Carry food and drinks separately to the table; sometimes drinks are served so you wont have to carry it.
12. Returning Items
---
If you changed your mind about an item you selected don't put it back.
13. Sneezing or Coughing
---
Do not cough or sneeze near to the buffet. Step out of the line or turn away.
14. Showing Patience
---
Don't forget to be patient; everyone in line is in the same situation.