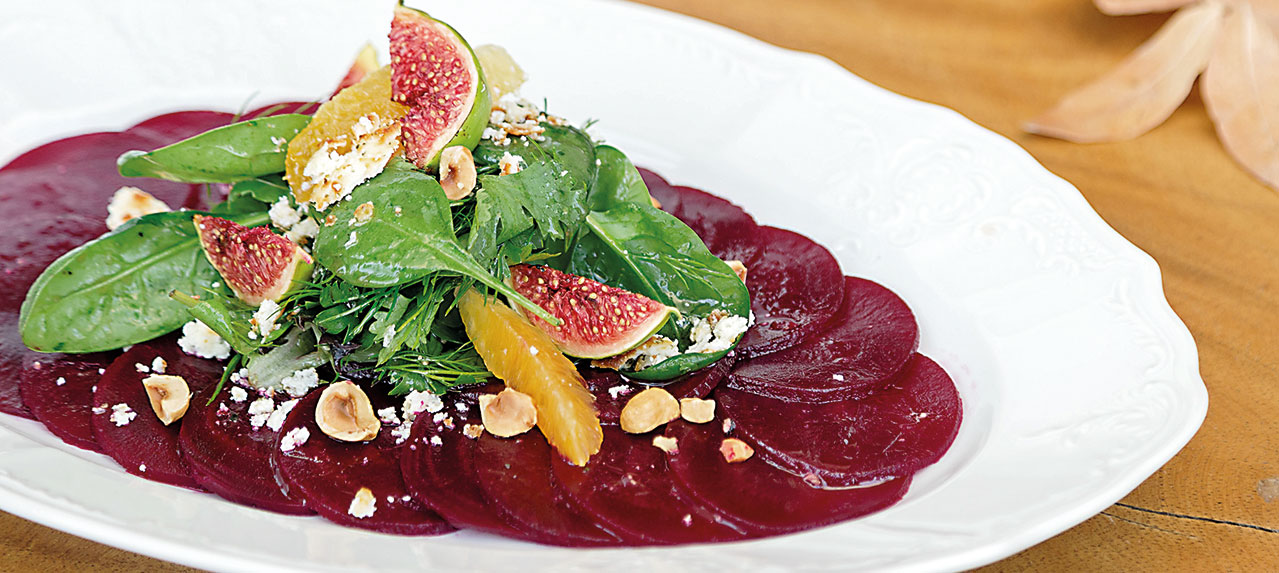 240g boiled red beetroot
4 pieces fresh fig
80g goat cheese crumbled
20g roasted hazelnut
40g fresh herb salad
40g balsamic orange dressing
1. Heat in a skillet over medium heat. Boil the beetroots until soft and tender.
2. Peel the beets after placing them in cold ice water to help remove the skin.
3. With a mandolin or sharp knife, slice the beets into circles.
4. Lay the slices of beets on the serving plate.
5. Spoon the goat cheese on top of the plate.
6. Put the fresh herbs salad in a bowl and drizzle with the balsamic orange dressing.
7. Add the fresh herb salad on top. Cut the fresh figs into four and place them on the plate. Top with the crushed roasted hazelnuts.