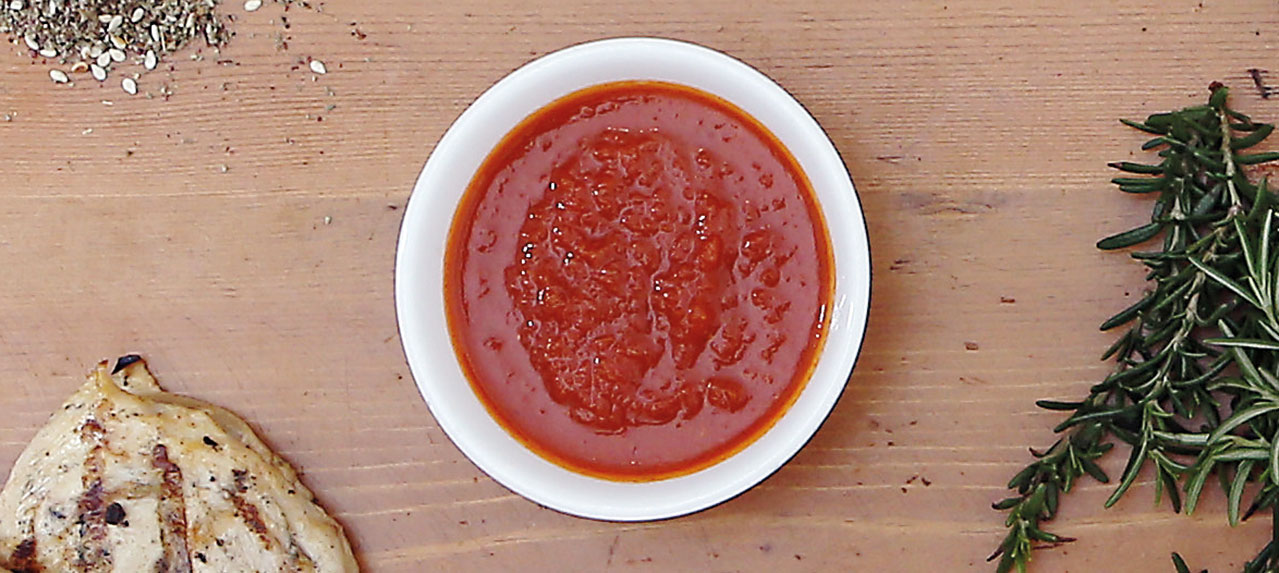 Olive oil
4 cloves garlic, peeled and finely sliced
1 bunch fresh basil leaves, picked and torn
3 x 400 good-quality tinned plum tomatoes
Sea salt
Freshly grounded black pepper
1. Place a large non-stick frying pan on the heat and pour in 4 generous lugs of olive oil. Add the garlic, shake the pan around a bit and, once the garlic begins to color lightly, add the basil and the tomatoes. Using the back of a wooden spoon, mash and squash the tomatoes as much as you can.
2. Season the sauce with salt and pepper. As soon as it comes to the boil, remove the pan from the heat.
3. Strain the sauce through a coarse sieve into a bowl, using your wooden spoon to push any larger bits of tomato through.
4. Discard the basil and garlic that will be left in the sieve, but make sure you scrape all of the tomatoes goodness off the back of the sieve and into the bowl.
5. Pour the sauce back into the pan, bring to the boil, then turn the heat down and simmer for 5 minutes to concentrate the flavors.