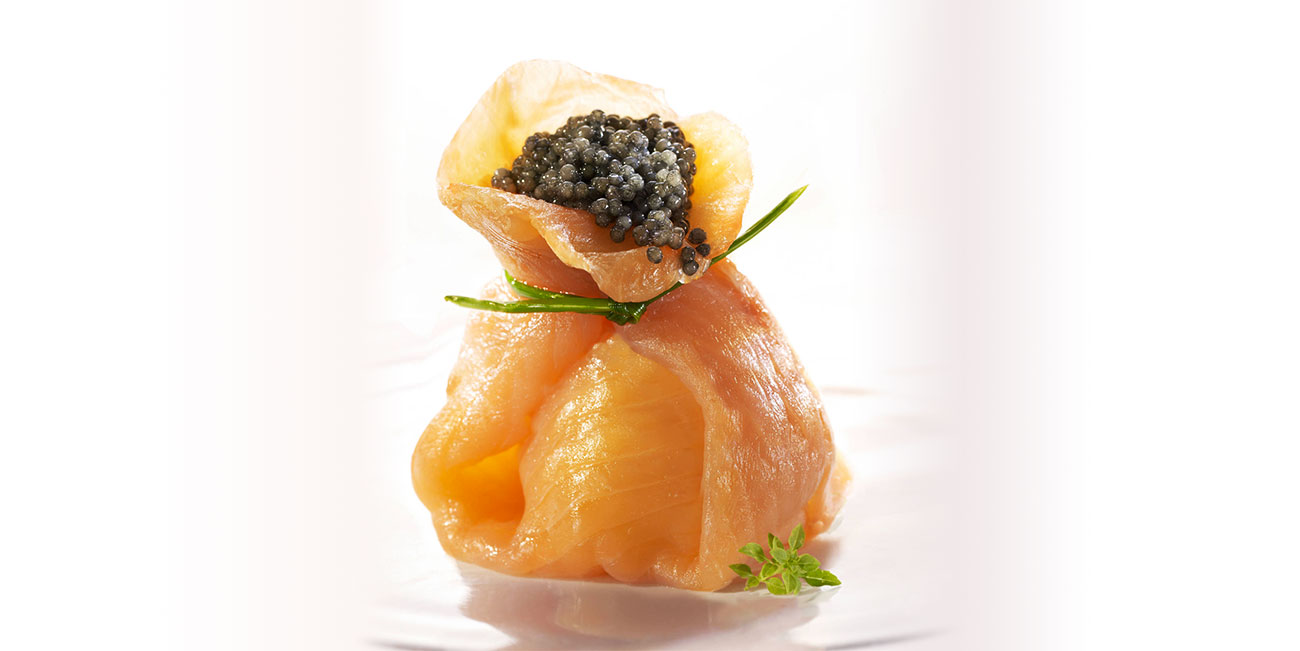 7 slices of smoked salmon (80g each)
120g caviar
1 cucumber
150g double cream
1 bunch of mint
Chives
2 bread slices
Salt and freshly ground pepper
1. Dice the cucumber and pour the cream on top. Season and add the chopped mint.
2. Create an aumônière with a slice of salmon and garnish it with the creamy cucumbers. Add the caviar and a bit of minced smoked salmon.
3. Boil water in a pot. Blanch the chives by soaking them in boiling water for a few seconds and using them to tie the preparation.
4. How to serve: create a base with the remaining pieces of cucumber using an aluminum circle and put the aumônière on it. Put the slices of bread cut in half on a plate, sprinkle with caviar.