We've come up with 4 simple comfort food recipes that you can make using only a mug and your microwave. Whether you're looking to control your portions, or just don't feel like putting in all the work, these 'muggalicious' meals will have you set and satisfied for a whole day!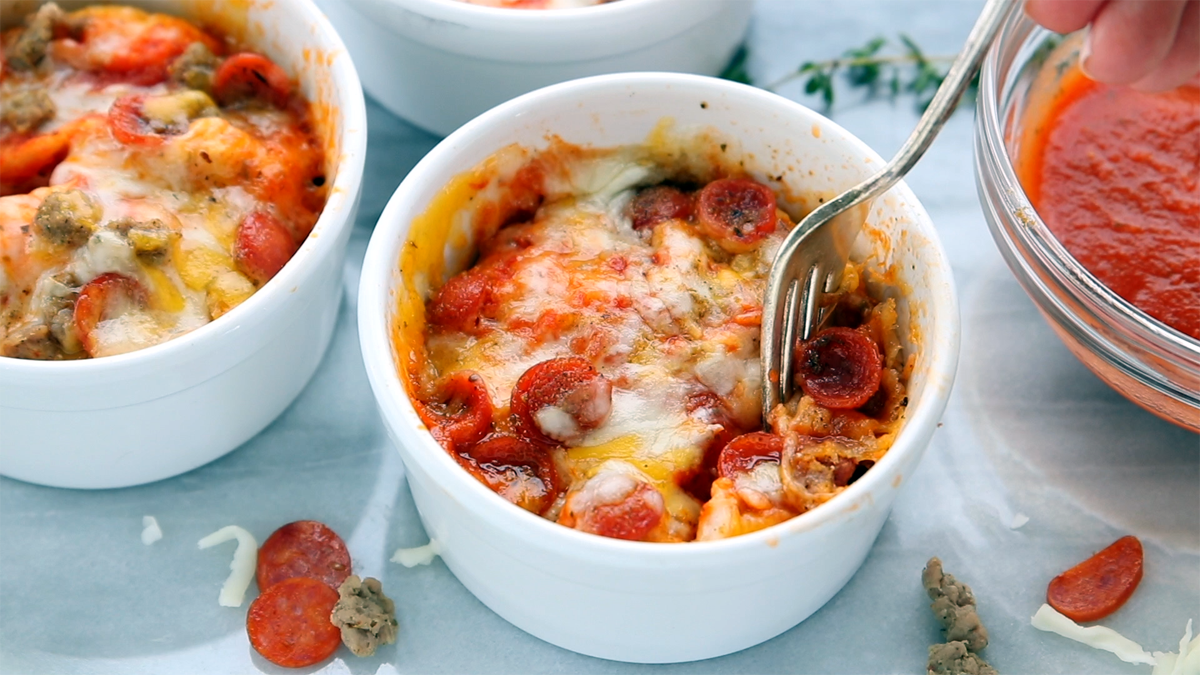 Disclaimer: The timings given in the following recipes are based on a 1200W microwave. Your timings may vary depending on your microwave.

Breakfast: French Toast
---
Ingredients
1 tsp butter
1/4 cup milk
1 egg, beaten
1/4 tsp ground cinnamon
1/4 tsp sugar
1/4 tsp vanilla extract (can be substituted with vanilla sugar)
2 slices of bread, cubed
Instructions
Melt butter in the microwave for no more than 30 seconds. Remove and swirl the mug around to coat the sides evenly.
Mix in egg, milk. cinnamon sugar, and vanilla until well combined.
Add bread cubes and mix gently to coat them well.
Microwave for around 90 seconds.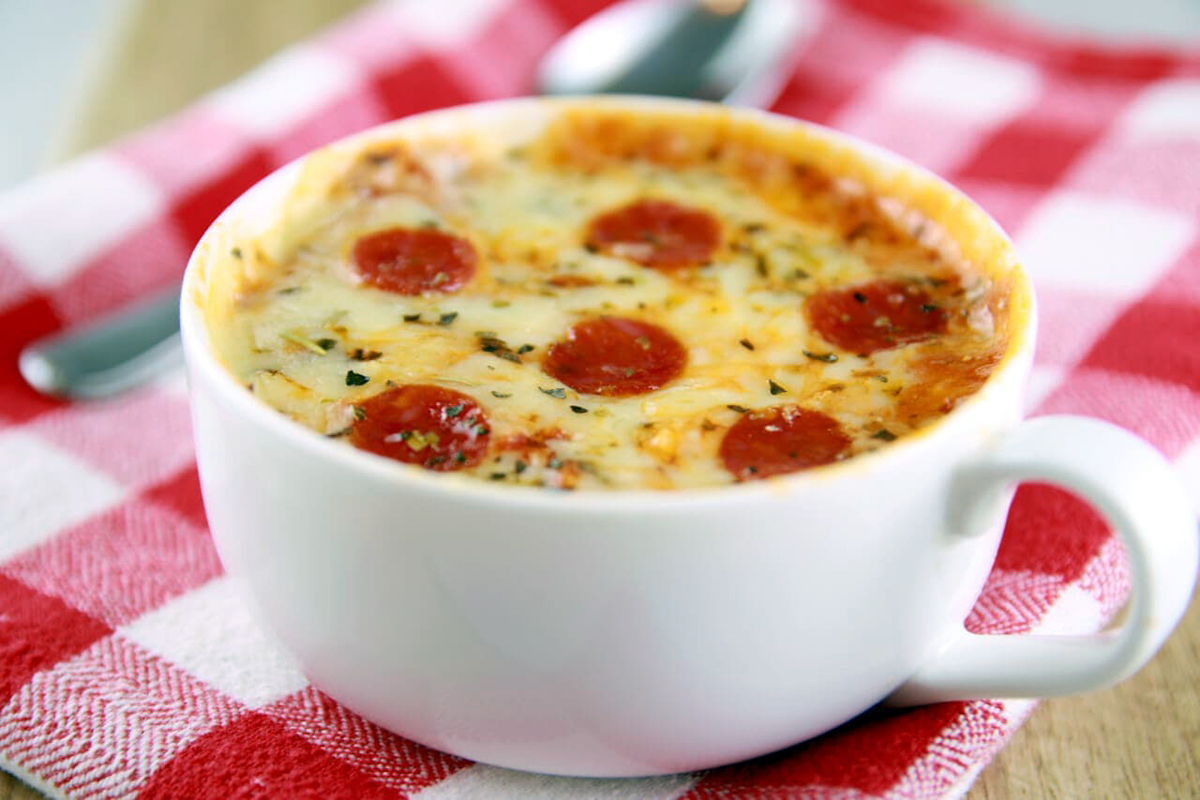 Lunch: Pizza
---
Ingredients
4 tbsp all purpose flour
1/8 tsp baking powder
1/16 tsp baking soda
1/8 tsp salt
3 tbsp milk
1 tbsp olive oil
1 tsp marinara sauce (or strained tomatoes with basil and/or oregano)
1 tbsp shredded mozzarella cheese
1/2 tsp dried Italian herbs
Instructions
Mix flour, baking powder baking soda and salt.
Add milk and oil then mix.
Spoon in the sauce and spread it around the surface of the batter.
Sprinkle cheese and herbs.
Microwave for 1 min 10 secs – 1 min 20 secs.
Tip: This recipe makes a standard basic pizza. You can always add the toppings of your choice to change things up.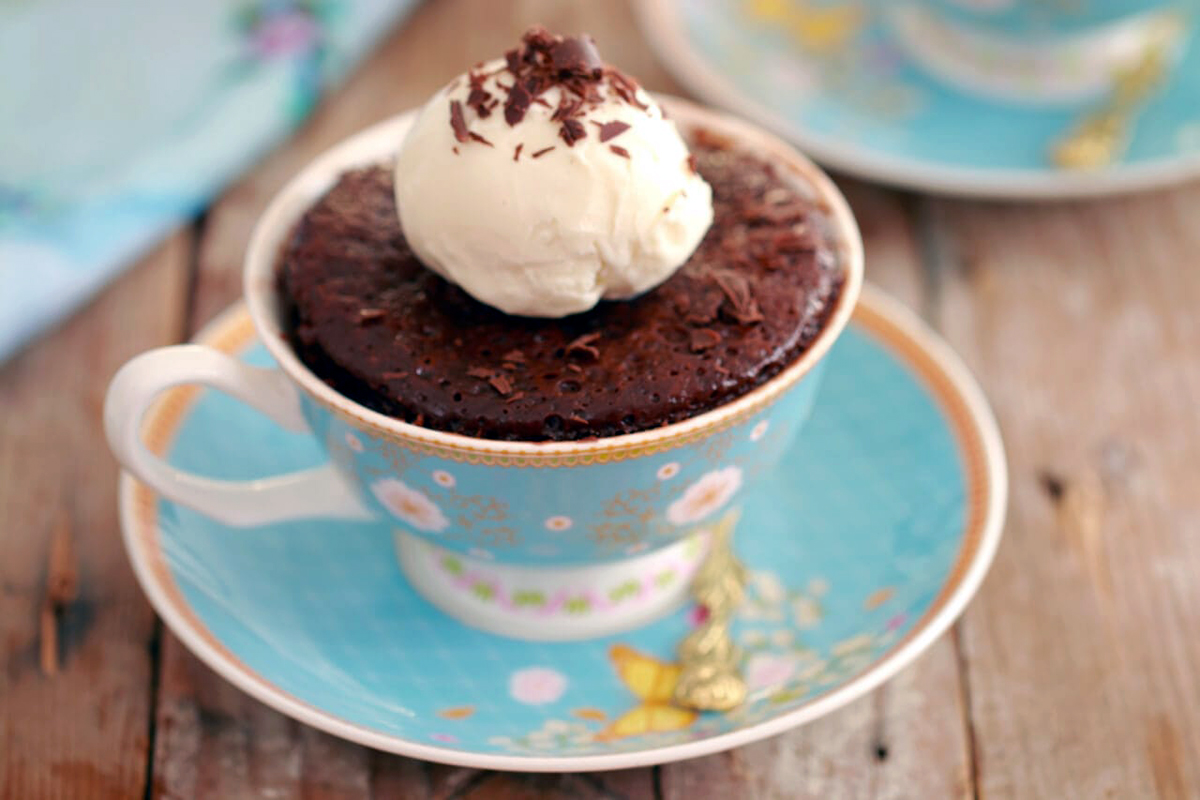 Snack: Brownie
---
Ingredients
3 tbsp flour (all-purpose)
3 tbsp brown sugar
3 tbsp cocoa powder
3 tbsp vegetable oil (corn, canola, sunflower…etc.)
3 tbsp water
1/2 tsp vanilla extract (or sugar)
2 tsp chocolate chips
Pinch of salt
Instructions
Mix together all the ingredients, except the chocolate chips, until well combined.
Add chocolate chips and mix lightly.
Microwave for about 45 to 60 seconds. Let cool for 5 minutes before enjoying.
Tip: To make this brownie extra scrumptious, add a scoop of vanilla ice cream on top.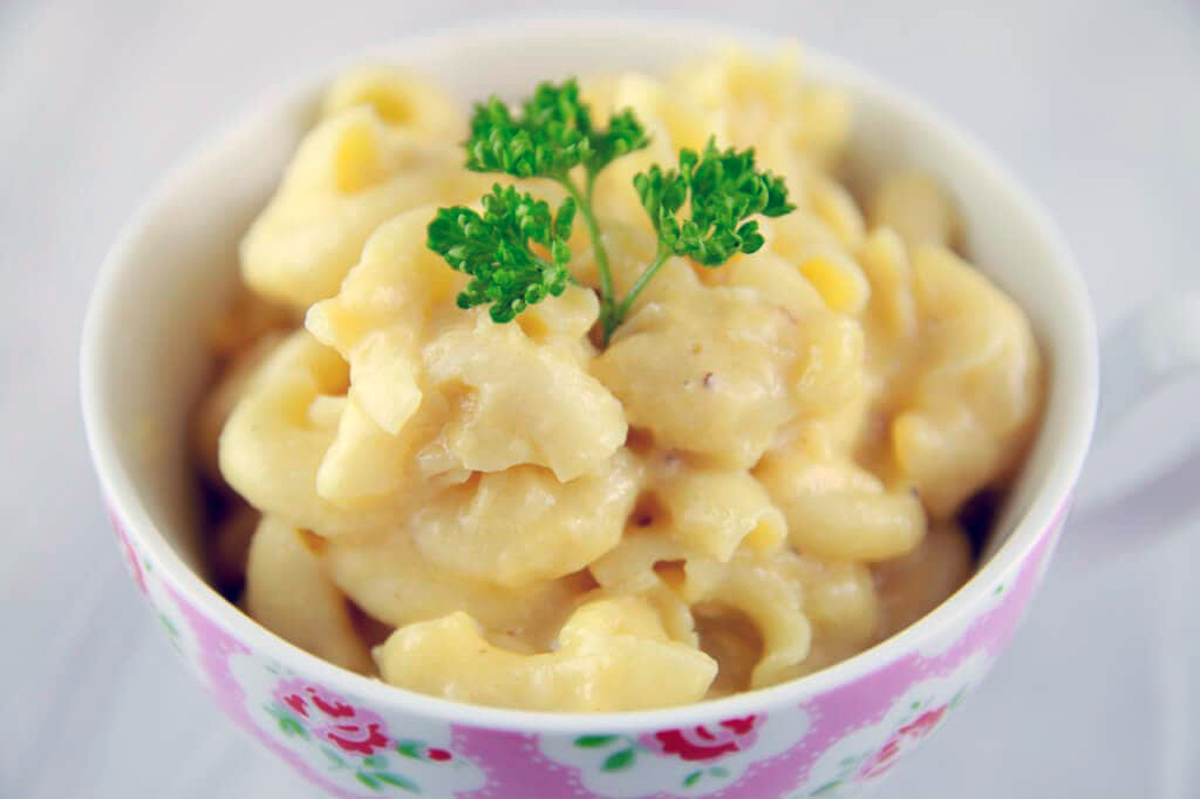 Dinner: Mac & Cheese
---
Ingredients
1/3 cup macaroni (aka elbow pasta)
3/4 cup cold water
4 tbsp milk
1/4 tsp cornstarch (commonly known as cornflour in the Middle East)
4 tbsp cheddar cheese, grated
Salt & pepper
Instructions
Add macaroni and water to a large mug. Microwave for about 3 min 30 secs.
Once cooked, drain any remaining water.
Stir in milk, cornstarch and shredded cheese and microwave for 1 minute.
Add salt & pepper and stir everything well before enjoying.