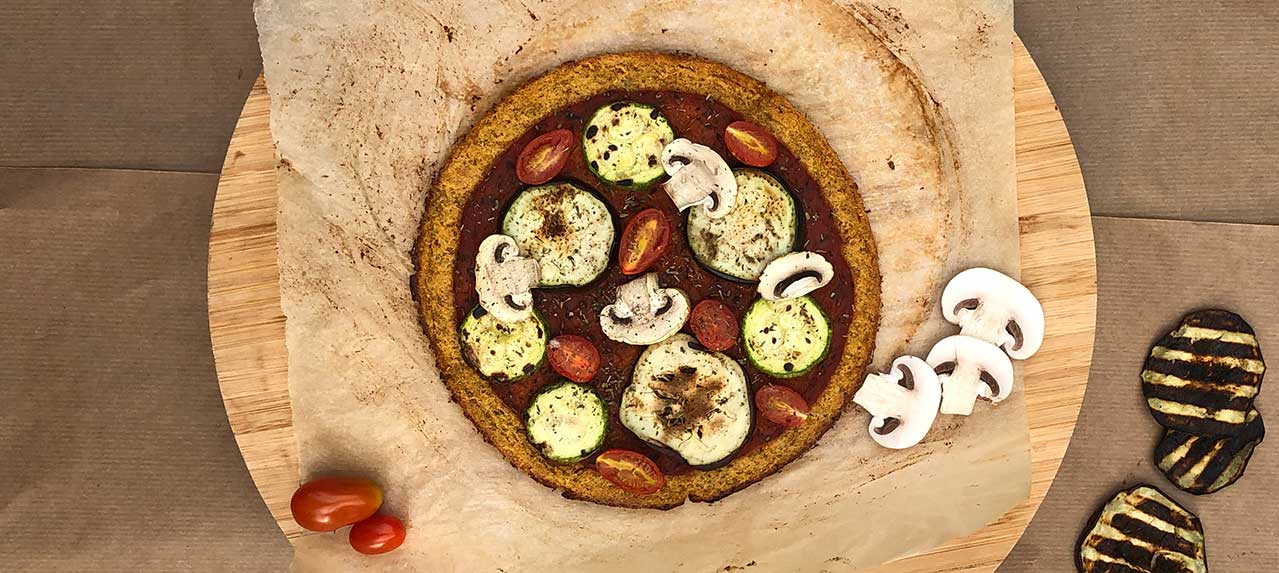 1kg raw pumpkin
260g quinoa
400g gluten free bread crumbs
1. Peel the pumpkin and cut it into chunks.
2. Place the pumpkin chunks in a saucepan and cover with water. Let them boil for 15 minutes.
3. Rinse the quinoa with cold water then boil it for 12-15 min in 500 ml of water and a pinch of salt.
4. Mix the cooked pumpkin with the cooked quinoa and the gluten free bread crumbs in a mixer and begin mixing at a slow speed until the dough becomes soft and elastic.
5. Roll the dough in a baking tray.
6. Bake for 20 minutes at 180 degrees.
Suggested toppings: Tomato sauce, grilled eggplant, fresh mushroom, grilled zucchini and cooked cherry tomatoes