CREAM OF AVOCADO CHIPS AND VEGETABLES
Serves 4 | Prep/cooking 25 mins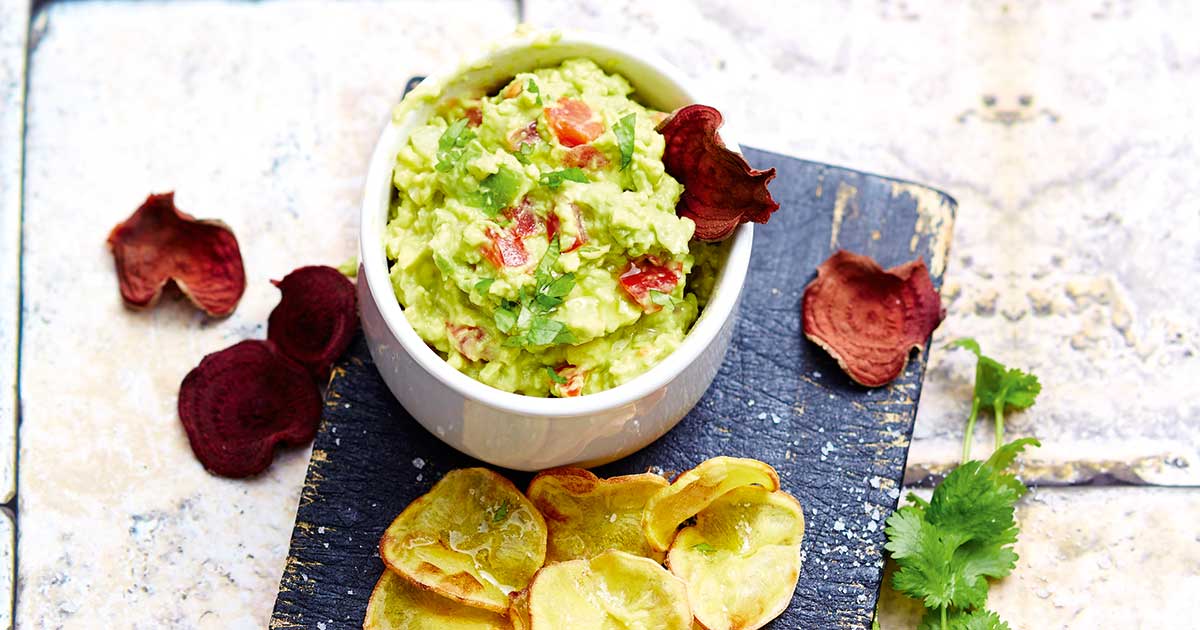 4 Mature avocados
4 Tomatoes cut into small cubes
1 Onion, chopped
1 Lemon and its pulp, squeezed
2 tbsp Coriander, chopped
3 tbsp Olive oil
3 pinches Himalayan salt
1 pinch Cayenne pepper
1 Potato
1 Beet
1 Carrot
1 tsp. Olive oil
1 tsp. Coffee Himalayan salt
1. Prepare the chips. Peel the vegetables and cut into thin slices. Cook them on a plate about 15 minutes in the oven at 180°C, preheated to 220°C, or on a grill.
2. Let the chips cool, sprinkle with olive oil and sprinkle with salt, coating well.
3. Prepare the avocado cream. Take the avocado flesh and crush it with a fork in a bowl. Mix with tomatoes, onion, juice and lemon pulp, coriander, olive oil, salt and pepper.
4. Everyone will take some avocado cream on the tip of their chips.
A nice plate, to consume cold, with friends or alone in front of a sunset.