Serves 20 | Prep/cooking time 1h40 mins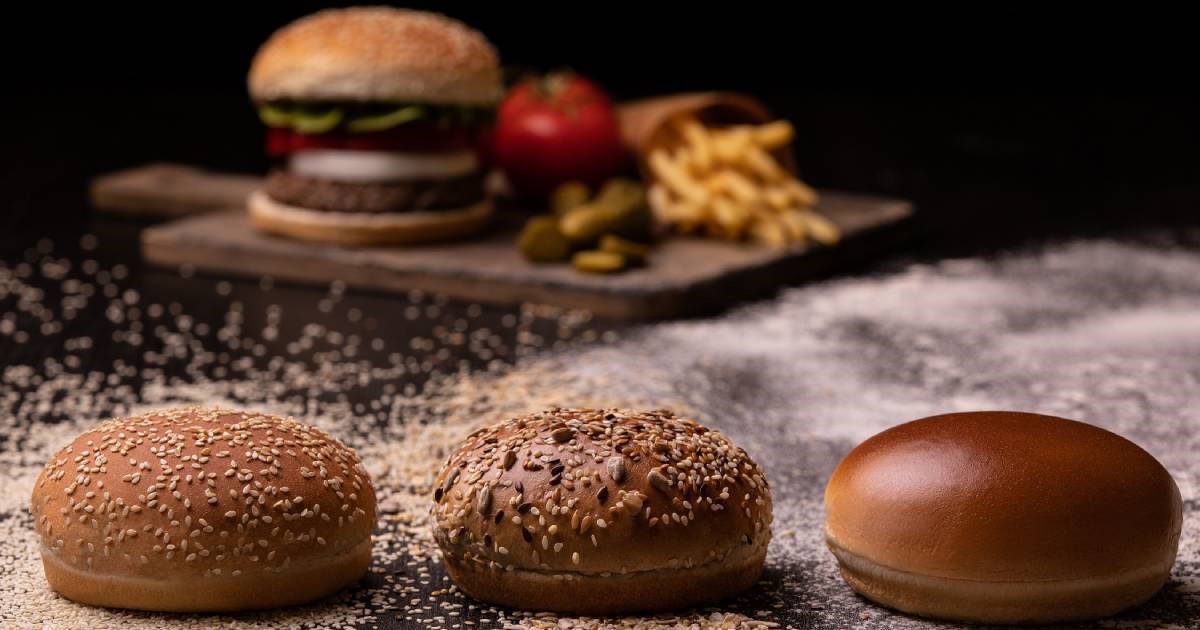 1000g flour T55 (all purpose flour)
20g salt
10g dry yeast
120g butter
40g powdered milk
120g sugar
1 egg
450g water
Mix and knead all of the dough ingredients in a mixer, or in a bread machine
Put it few minutes on speed one and then 10 mins speed 2 to make a soft, smooth dough.
Cover the dough, and let it rise for 20 mins.
Gently deflate the dough, and divide it into 20 pieces.
Shape each piece into a round ball; around 90g.
Place the buns on a lightly greased or parchment-lined baking sheet, cover, and let rise for about an hour, until noticeably puffy.
Preheat your oven at 50°, and let your buns rise inside for 1 hour to 1h30 mins.
Remove your buns and brush your dough with egg, for seeded buns add sesame or any grain mix.
Preheat your oven at 200°.
Bake 8-10 mins until golden. Cool your buns for 1 hour.
For later use, keep your buns on a plastic bag and place them on a -18°.