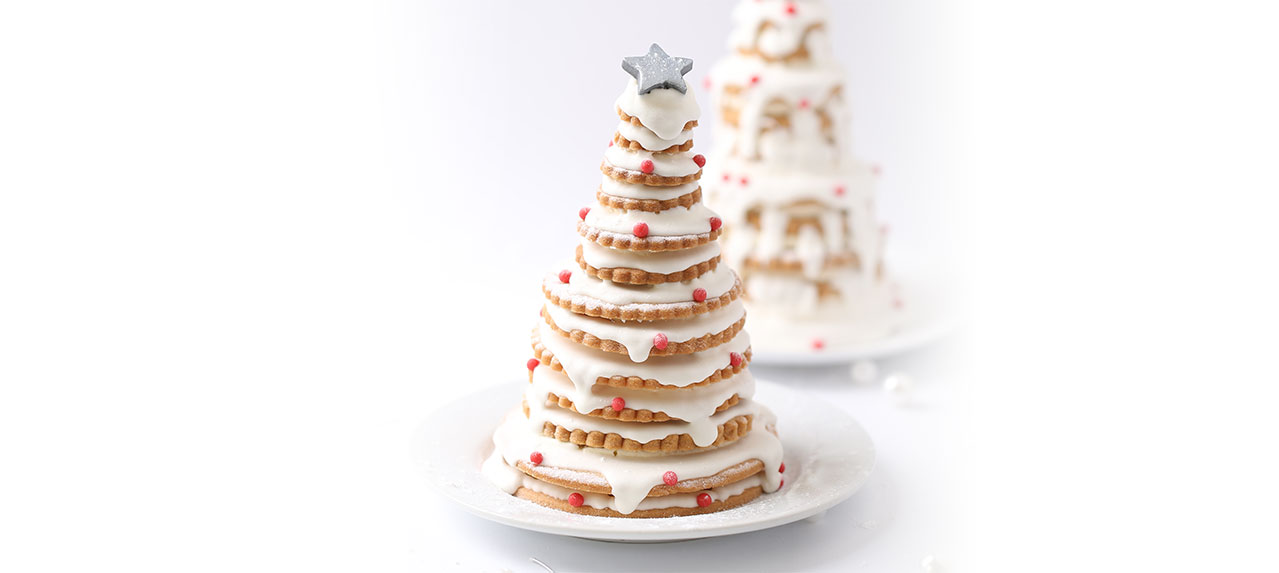 Cookie Dough
540g all-purpose flour
560g butter
1 egg
180g white sugar
Royal Icing
1kg confectioner's sugar
35g egg whites
135g water
1 tsp vinegar
1. Preheat oven to 180°C.
2. In a bowl, cream together the butter and sugar. Beat in the egg to the mixture and stir. Add the flour and mix all the ingredients together. Roll out the dough.
3. Use cookie cutters to cut the dough into the desired shape.
4. Set the cut cookie dough over a baking sheet and place it in the oven for 15 minutes or until golden.
5. In the meantime, mix all the ingredients of the royal icing together in a small bowl.
6. After the cookies have been removed from the oven and cooled, spread the royal icing between the cookie pieces and stack on top of each other.
7. Decorate with powdered sugar and sugar fondant.