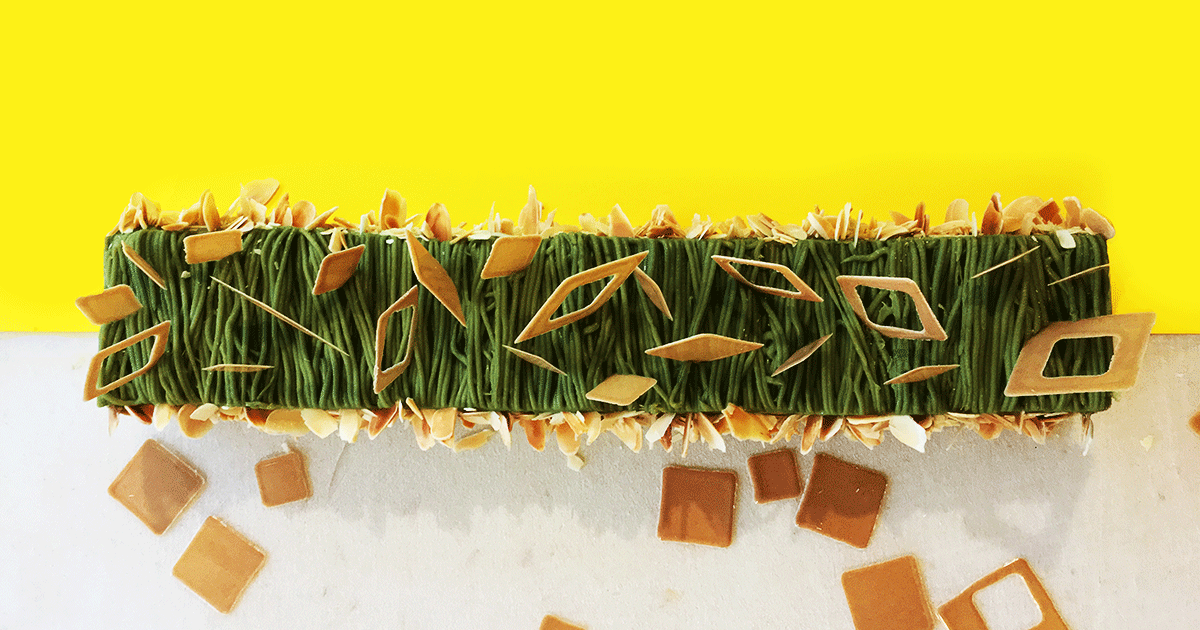 250 g butter
250 g egg whites
Matcha moist biscuit
200 g sugar
230 g almond powder
10 g matcha tea powder
120 g flour
200 g white chocolate
Matcha ganache
590 g cream
70 g inverted sugar
1420 g white chocolate
50 g cocoa butter
50 g matcha tea powder
For the matcha biscuit, mix the butter with the melted chocolate. Mix all of the powders together. Whip the egg whites with the sugar.
Finish by adding the chocolate mix to the powders and add the whipped egg whites and sugar. Bake at 175°C for 20 minutes.
For the matcha ganache, boil the cream with the invert sugar and the matcha powder. Pour over the white chocolate and cocoa butter and mix well. Finish by adding the butter at 35°C.
Place the first layer on a cake platter. Spread generous amount of cream on top. Add the second layer, repeat the process.