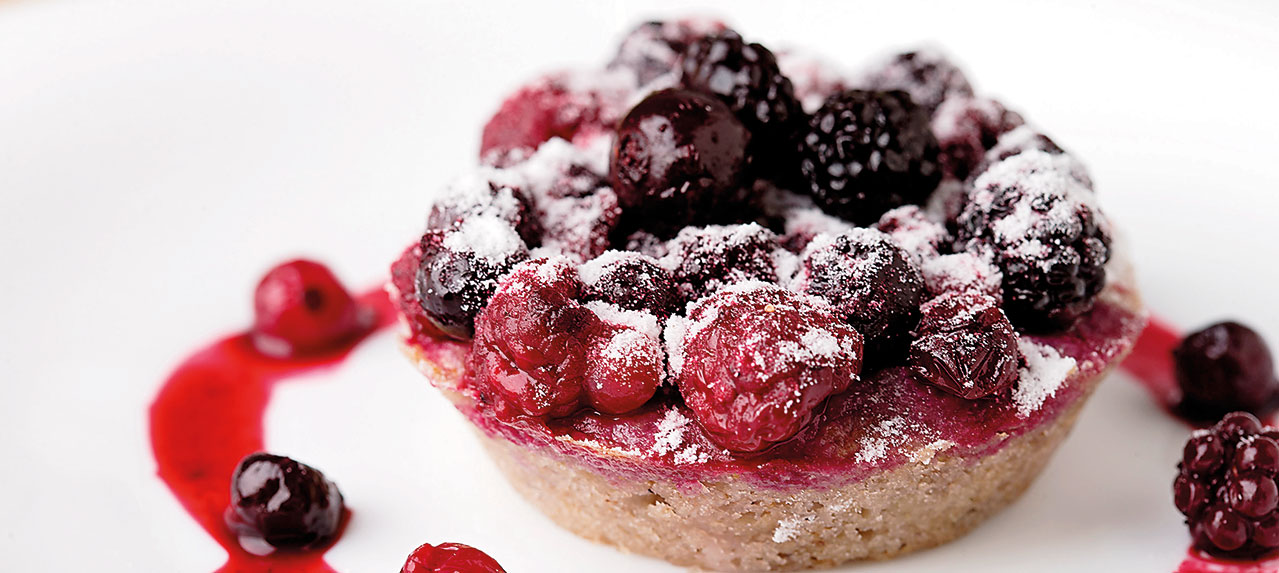 600 ml almond milk
320 ml coconut milk
25g sweetener (Splenda or Nevella)
25g coconut flakes
50g dried cranberries
280g oats cereals
240g blueberry filling
150g red fruits mix (frozen or a mix of blackberries, cranberries and bluberries)
1g ginger
1g salt
4g baking powder
1. Preheat oven to 350°F.
2. In a medium bowl whisk together oat cereals, baking powder, salt, and ginger.
3. With an electric or stand mixer, combine the blueberry filling and sucralose, and mix with almond milk and coconut milk for about 2-3 minutes. Turn the mixer to low and add the dry ingredients. Mix until combined.
4. Stir in the coconut flakes and dried cranberries.
5. Roll the dough into tablespoon balls and place in tart molds.
6. Gently flatten the dough balls with the palm of your hand. Bake tarts for 15 minutes.
7. Let the tarts completely cool in the baking molds for few hours.
8. Spread a thin layer of blueberry filling on each tart and garnish with the red fruit mix.