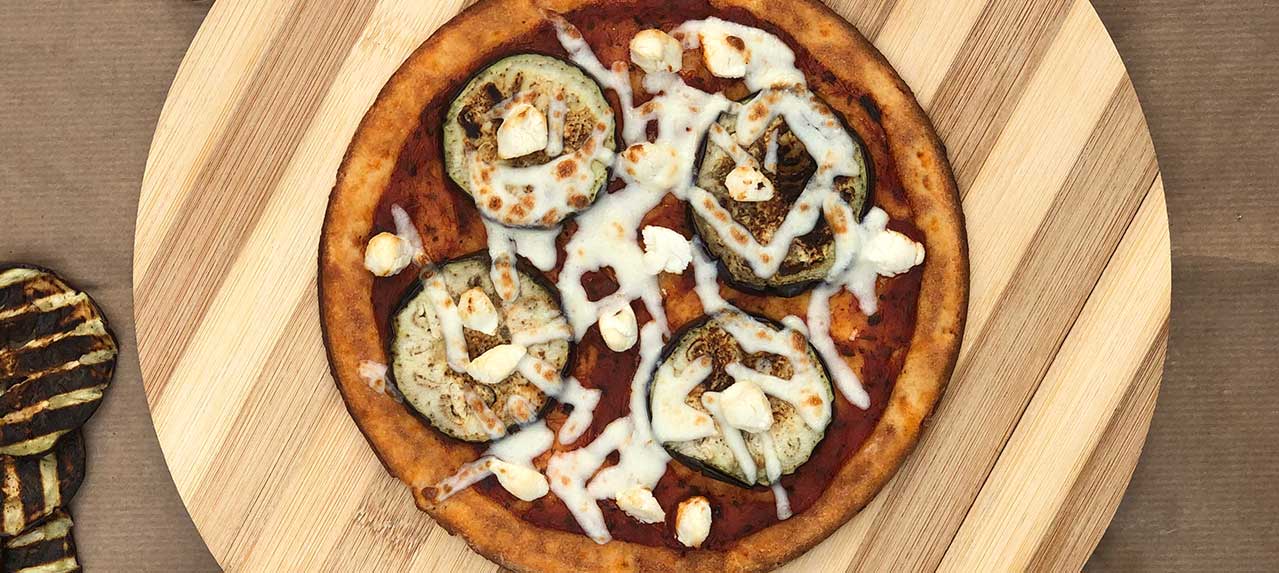 250ml skimmed milk
7g dried yeast
20g brown sugar
400g gluten free flour mix
1 egg
30 olive oil
5g salt
1. Pour the milk into a large bowl of a mixer.
2. Sprinkle the yeast over the milk and let it sit for 5 minutes until the yeast is dissolved and begins to foam.
3. Add the sugar, oil, egg and salt and whisk them for a minute.
4. Add the flour and start mixing at a medium speed until the dough comes together and becomes sticky.
5. Spread a thin layer of olive oil over the inside of a large bowl. Place the pizza. dough in the bowl and turn it around so that it gets coated with the oil.
6. Cover the dough with a plastic wrap and let it sit for 2 hours in a refrigerator.
7. Roll the dough in a baking tray and bake it for 12 minutes at 180 degrees.
Suggested toppings: Tomato sauce, goat cheese, grilled eggplants, shredded light mozzarella and fresh basil