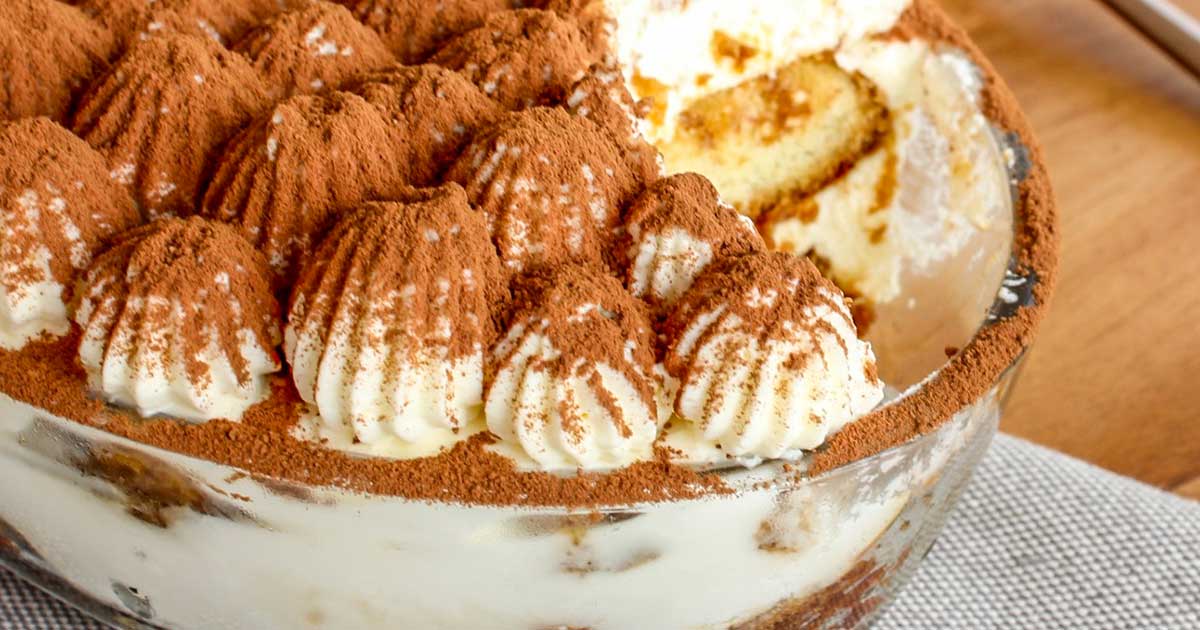 This basic and simple Italian dessert needs some time to chill before serving as the longer the
layers are kept, the more combined the flavors. This particular recipe is very easy and egg-free.
30 lady fingers biscuits
500g mascarpone cheese
1/2 cup sugar with 1/2 cup water
2 tbsp instant coffee
1 tbsp espresso coffee (optional)
2 – 3 tbsp cocoa powder
2 cups whipped cream with 3 tablespoons icing sugar
1 1/2 tbsp gelatin
5 tbsp warm water
1. Dissolve the coffee in two tablespoons hot water then add the 1/2 cup sugar and 1/2 cup water.
2. Bring to a boil until you get a coffee syrup.
3. Melt the gelatin in warm water. Keep aside to cool.
4. Put the cream, and sugar in a large bowl. Whisk until the cream thickens.
5. Add the mascarpone and gelatin and whisk until completely combined and have the consistency of thickly whipped cream.
6. Get your serving dish ready.
7. Put the coffee into a shallow dish and dip in a few lady fingers at a time, turning for a few secs until they are nicely soaked, but not soggy.
8. Layer these into your dish until you have used half the biscuits, then spread over half of the creamy mixture.
9. Then repeat finishing with the creamy layer. You should use up all the coffee syrup.
10. Right before serving, dust with cocoa powder.
Notes
You can decorate the top layer with the way you like. Either by keeping it flat or piping it.
This recipe keeps well for around two days in the fridge.
In case you are not a chocolate fan, substitute the coffee with cocoa powder.