THE POWER OF HAND WASHING
by Boecker
The few seconds you spend at the sink could save you trips to the doctor's office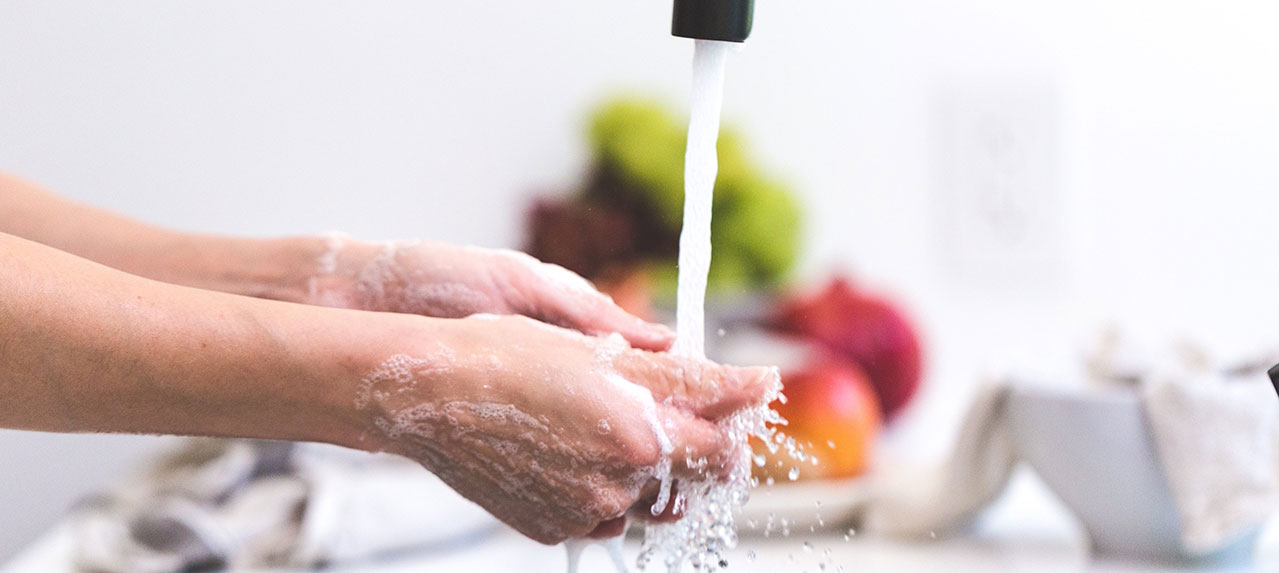 Handwashing is one of the best ways to protect yourself, your family, and others from getting sick.
Washing your hands with soap and water is simple and easy. More importantly, it's one of the most effective ways to prevent the spread of germs. Clean hands can stop germs from spreading from one person to another and throughout an entire community—from your home and workplace to childcare facilities and hospitals.
HOW DO GERMS SPREAD?
Germs can spread many ways, including:
• touching dirty hands
• changing dirty diapers
• through contaminated water and food
• through droplets in the air released during a cough or sneeze
• on contaminated surfaces
• through contact with a sick person's body fluids
Hand washing is by far the best way to keep kids from getting sick and prevent the spread of germs.
When kids come into contact with germs, they can become infected just by touching their eyes, nose, or mouth. And once they're infected, it's usually just a matter of time before the whole family comes down with the same illness.
Good hand washing is the first line of defense against the spread of many illnesses — from the common cold to more serious infections, such as meningitis, bronchiolitis, the flu, hepatitis A, and many types of diarrhea.
HOW TO WASH THE HANDS?
Wet hands under warm running water
Apply 1 shot of liquid soap to hands
Rub hands vigorously together, under running water, clean all parts of hands especially the fingertips
Clean between fingers and around the thumbs
Rinse off all the lather
Dry hands completely using a paper towel
Dispose of paper towel into a foot operated waste bin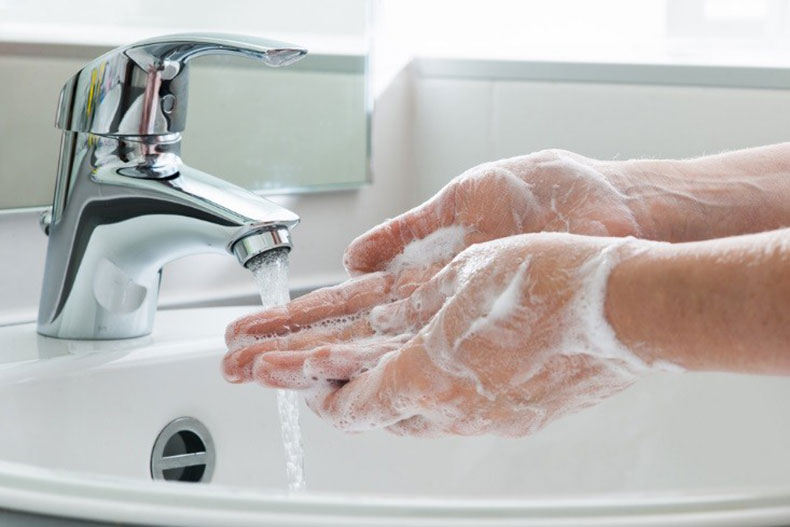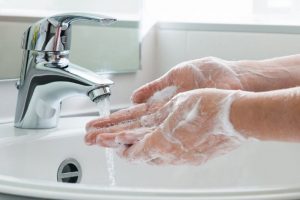 WHEN IS IT IMPORTANT TO WASH THE HANDS?
Often and always – not just on entry to the kitchen area
If you touch nose or face, cough, blow your nose or sneeze
After any breaks (smoking, eating)
After cleaning
After you have handled waste
After handling boxes and packaging
IN THE KITCHEN
• Food contact surfaces should be free from rust, smooth and easily cleanable.
• All utensils should be made up of food grade, non corrosive materials.
• Keep waste areas clean and tidy.
• Don't use waste containers for food storage.
• Clean waste containers after emptying.