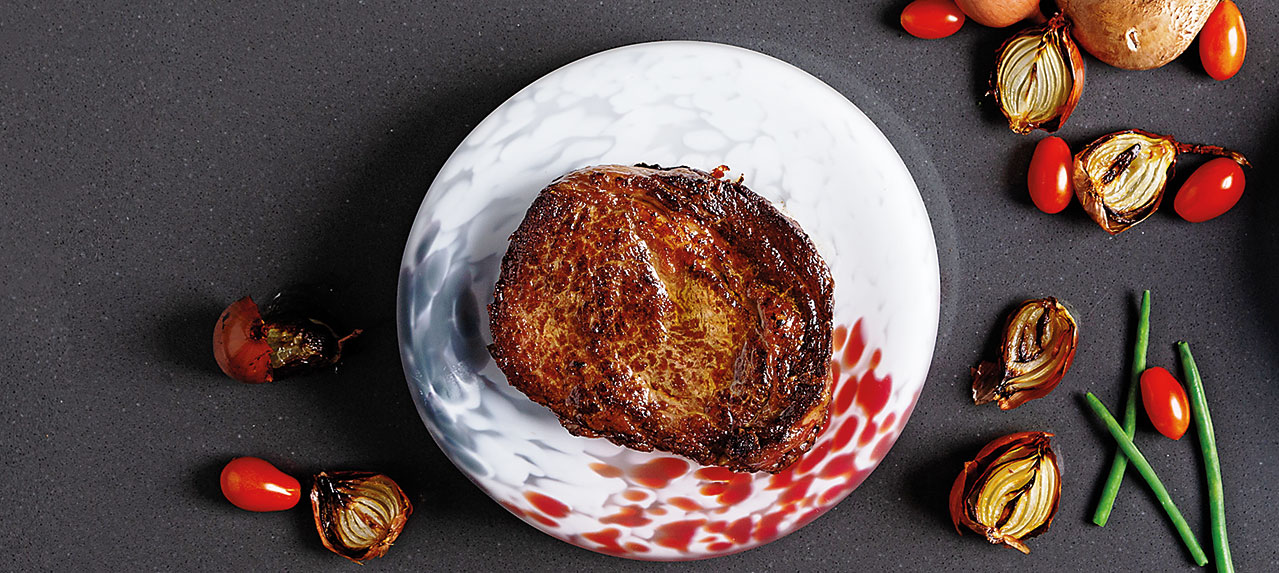 Grapeseed oil
2 x 350g Australian Beef Ribeye
Juice of 1 lemon (optional)
Rosemary
Salt, to taste
1. Heat up the grill. Drizzle oil onto a grill pan and set over high heat.
2. Brush both sides of steak with oil and season with salt.
3. Place steaks on grill pan, turning to make cross hatch marks.
4. Cook for about 2-3 minutes on each side or until done to your liking.
5. Transfer the steak to a warm plate and allow to rest for 5-6 minutes.
6. Sprinkle with rosemary and salt, drizzle with olive oil and serve.