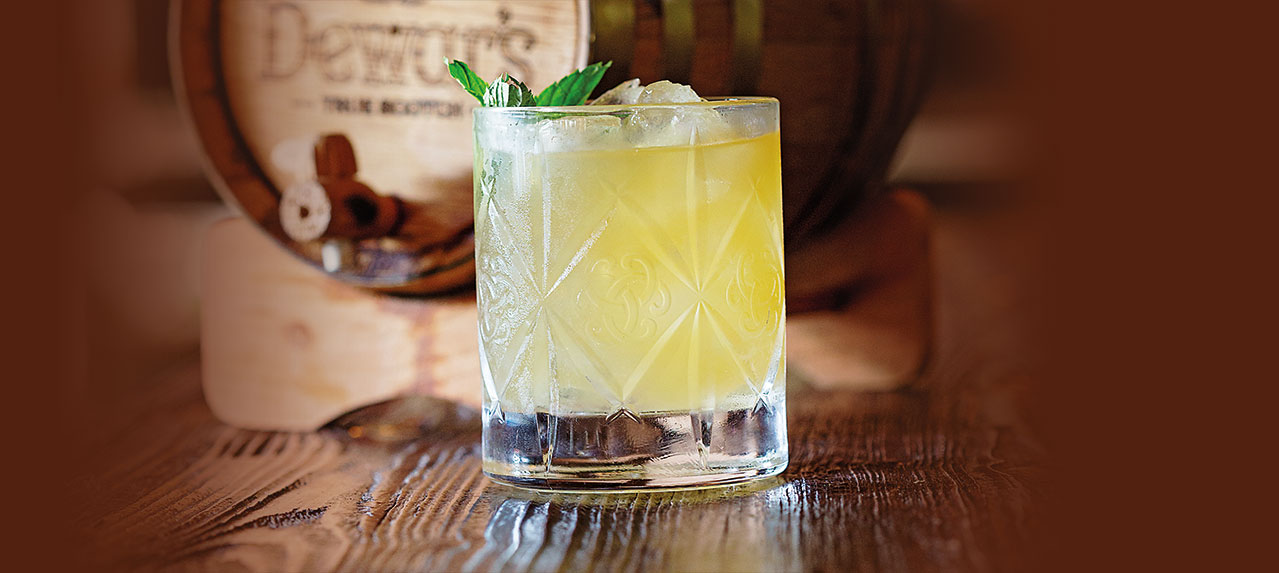 30ml Dewar's 12
20ml Bacardi Oak Heart
15ml Cointreau
15ml fresh lime juice
15ml honey orgeat syrup (1:1)
5 sprays of a peated single malt whisky, on top of the glass
Fresh mint and lime wheel for garnish
1. Add first 5 ingredients in a shaker filled with ice, shake well for 15 seconds.
2. Strain into an old-fashioned glass, garnish with lime wedge and mint.
3. Spray the peated single malt onto the glass and enjoy.