BEST OF BREAKFAST IN TOWN
It goes without saying that breakfast is the most important meal of the day, for a whole slew of reasons. Since we care so much about your health, we've rounded up a list of some of the best breakfast spots to try in Lebanon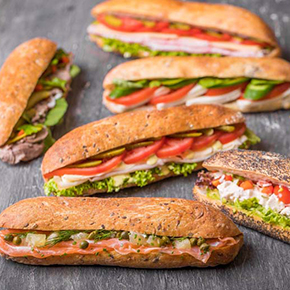 Careful, this isn't the run-of-the-mill labneh or halloumi tartine your mother used to make for you to take on schooldays – although those are options. Bartartine takes the old-timey classic and elevates it, offering flavor profiles that make other sandwiches look like day-old beer.
Don't Miss: Labneh Tradition, Croque-Monsieur
---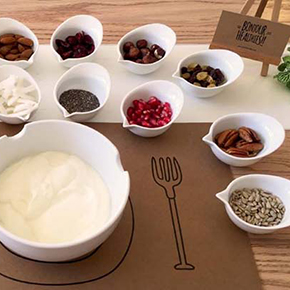 For all of you healthy foodies out there, this is the spot for you. Breakfast barn provides some of the healthiest options to start your day off the right way. Also known for their tasty plant-based options, this place is a favorite amongst vegans as well.
Don't Miss: Their "Quickies" breakfast bowls
---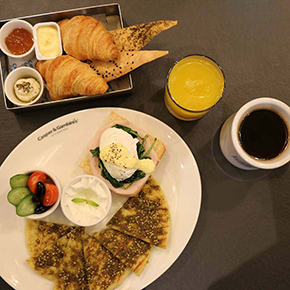 There's a reason why Casper & Gambini's is a top-choice restaurant in the country. Its outstanding quality, great service, and elegant ambiance make it a perfect destination for breakfast and brunch.
Don't Miss: Their breakfast special; Eggs Benedict.
---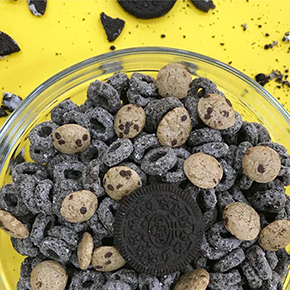 It's everything you loved about your childhood mornings, only better! At Crunchy Flakes, you will find all your favorite breakfast cereals, as well as some that are exclusively available at the shop.
Don't Miss: Their Cereal Bowls, Obviously!
---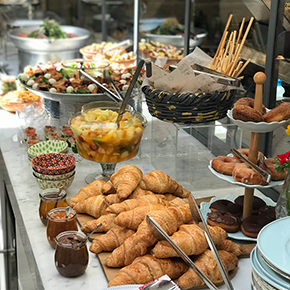 Amidst the ever so busy district of MarMikhael, Home Sweet Home offers a quiet escape, where people can enjoy some piece of mind, as well as a hearty breakfast to ready for the day ahead.
Don't Miss: Spinach & Mushroom Frittata, Waffles with caramelized almond & banana.
---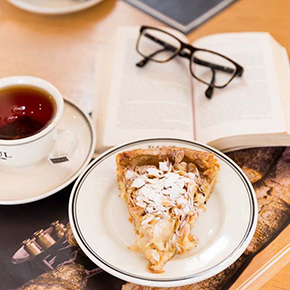 Speaking of classics, we couldn't forget about this popular café that will have feeling like you're in Paris. For many years now, Paul has been dishing out breakfast after breakfast, leaving no morning meet-up unfulfilled.
Don't Miss: Continental breakfast.
---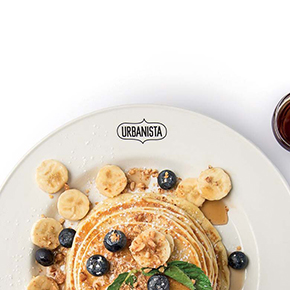 ---
Urbanista is more than a mere coffee shop, it's an experience. With its superior-quality coffee, as well as its mouth-watering food, this spot will turn any gloomy morning into a promising start of the day.
Don't Miss:Their breakfast formula; Any of their coffees with a chocolate chip banana cake.
---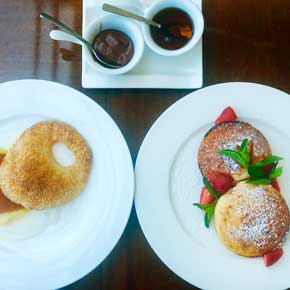 At Le Vendome you're served and elegant three-tier tray with cheese, smoked salmon and other delicious goodies, a basket of croissants and your choice of a la carte items, all while viewing the Mediterranean.
Don't Miss: Eggs Benedict with bacon and hash browns, The Pancakes, The Knefeh.
---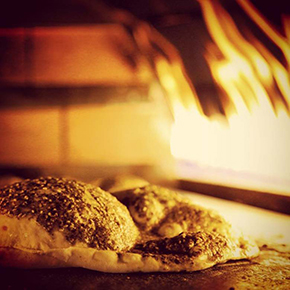 YOUR LOCAL BAKERY!
Let's face it when it comes to breakfasts, no one does it better than your local furn. We can search far and wide, but we won't better tasting breakfasts like Em Fouad's mankouche, or Abou Ziyad's fatayer. There's no place like home, and there's no food like home's either.
Don't Miss: Anything.
---
Address: Down the street.