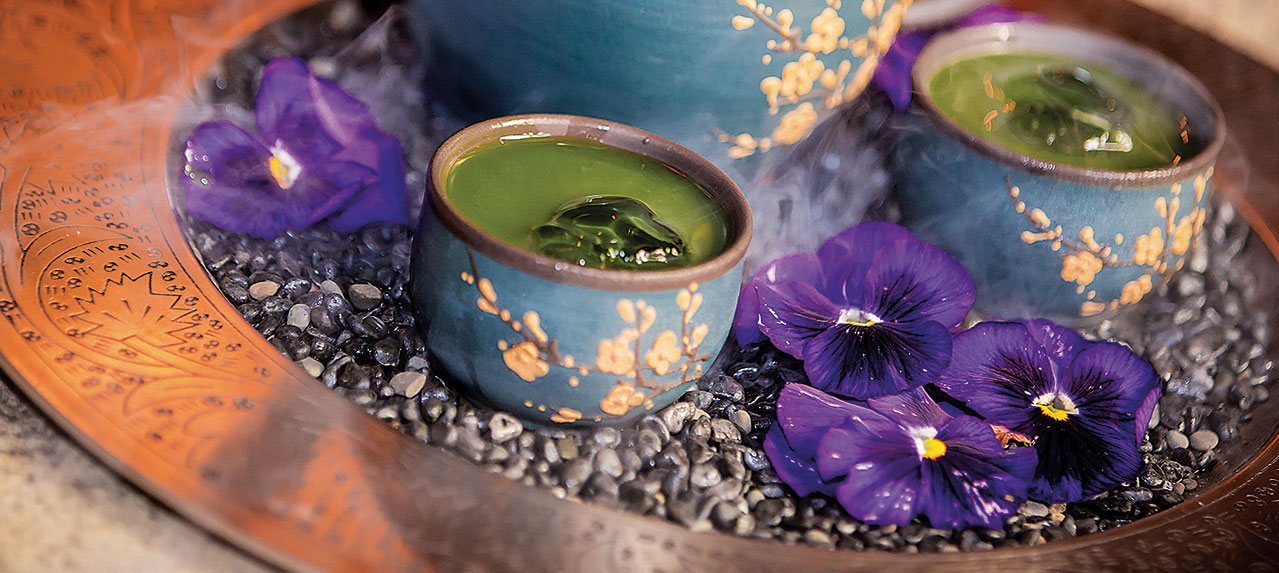 40 ml cacao mint tea infused
singleton 12
20 ml Harvey's cream sherry
10 ml Talisker storm
20 ml sugar syrup
5 ml citric acid solution
1 drop sea salt solution
1 tsp Japanese matcha tea powder
1. Mix all ingredients in a Japanese tea bowl with a bamboo whisk. Then stir with ice cubes.
2. Serve the cocktail in two small tea cups with a big chunk of ice.